THE THUNDERBIRD
MABULA GROUND HORNBILL PROJECT
NEWSLETTER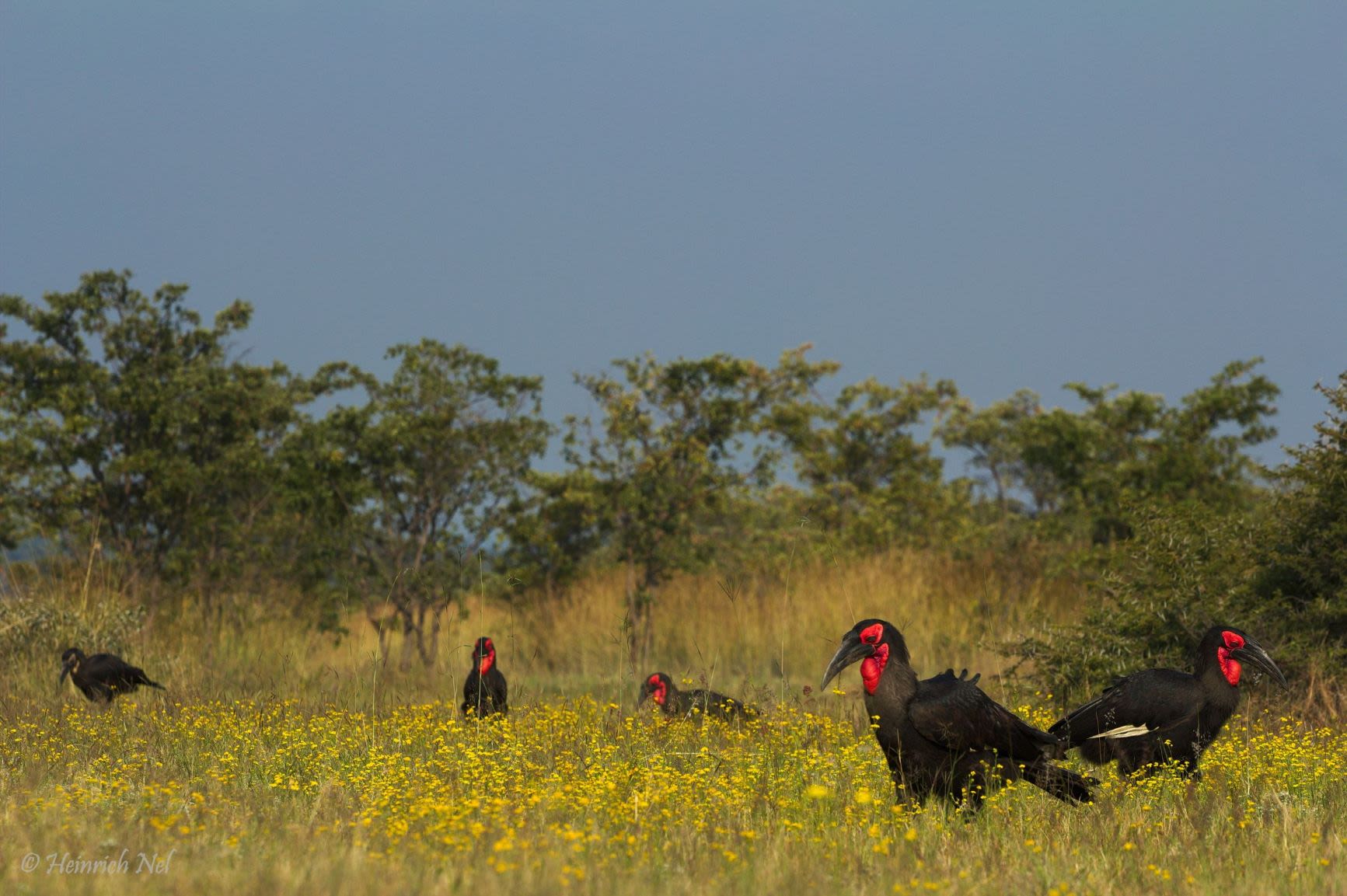 In the dryness of early summer here is a throwback image to last summer to give us hope that the rains will come.
In the dryness of early summer here is a throwback image to last summer to give us hope that the rains will come.
inside the mind of the thunderbird
Dr Samara Danel is helping us sort out just how smart these birds are.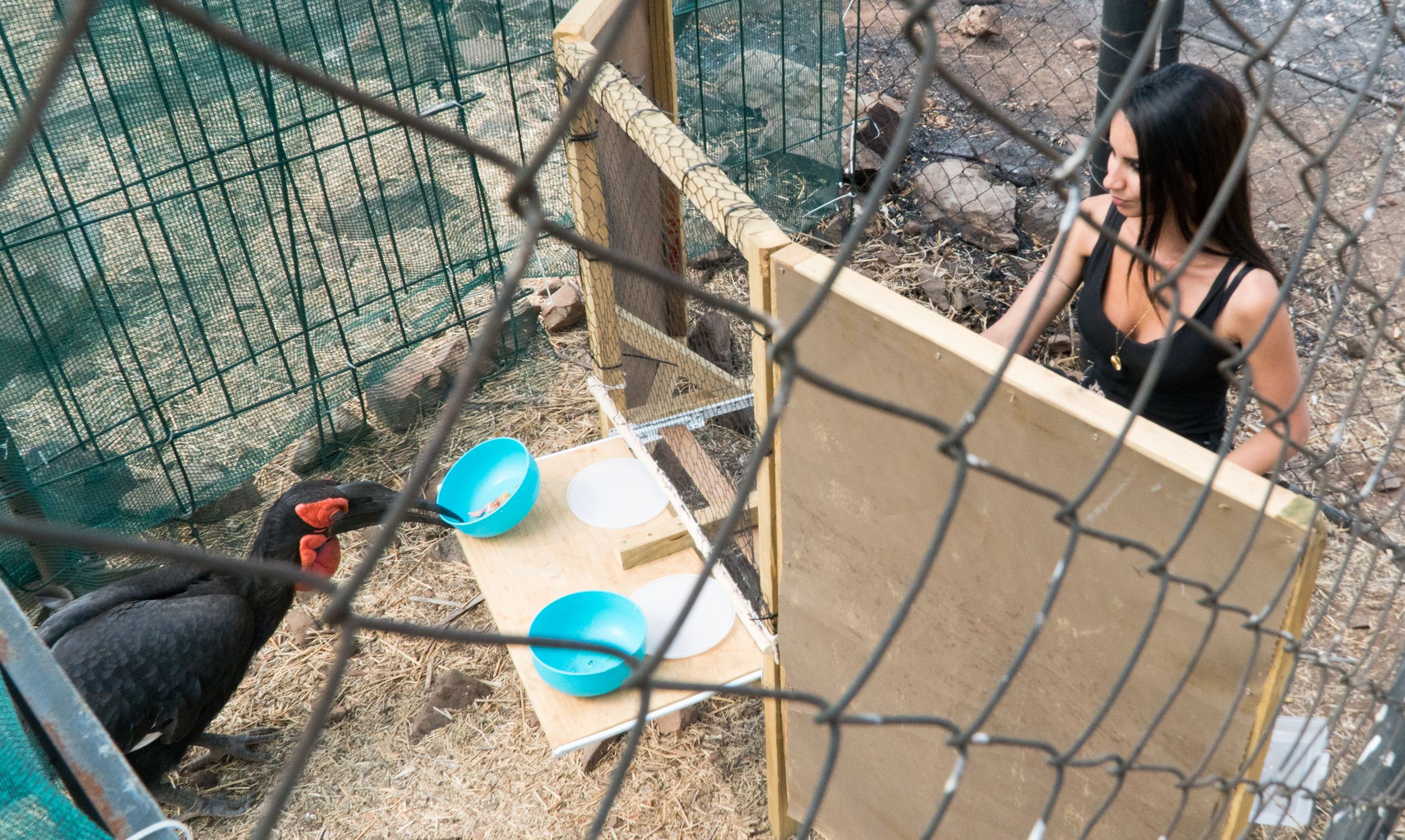 One of the captive-breeding birds stepping up to volunteer in the experiments.
One of the captive-breeding birds stepping up to volunteer in the experiments.

We have had the privilege of working closely with French researcher Dr Samara Danel and her partner, Florian van Huffel, to investigate the cognitive abilities of this species. It has been a fascinating journey and we won't divulge too much yet - suffice it to say ground-hornbills are extremely intelligent.
Two major outcomes are that we can now i) investigate aversion training for birds that are due for wild-release to teach them to avoid transformer boxes altogether as roosts or perches; and ii) investigate, again with the reintroduction stock how we can reduce their inherent shadow-boxing behaviour that leads to broken windows and ultimately lethal persecution. It is an extremely exciting time for us.
---
a leaden-heart...
...that sinking feeling when you told that a wild ground-hornbill's blood test has come back positive for lead (Pb) .... again.
But at least it is still a good news story.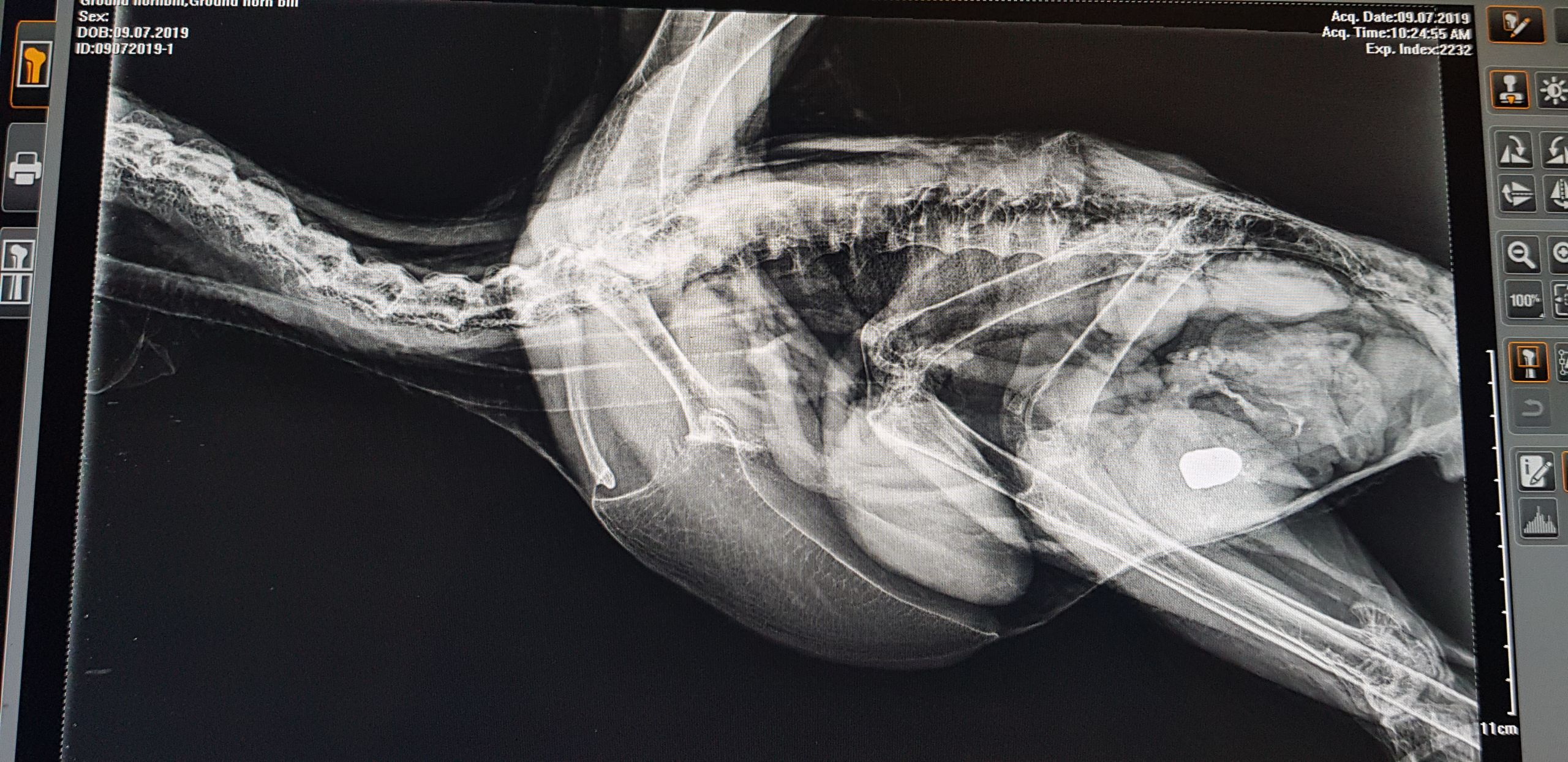 What a month! An entire group of Southern Ground-hornbills tested positive for lead exposure, and were showing clinical symptoms. We managed to capture them and transport them to Onderstepoort Veterinary Hospital for chelation therapy.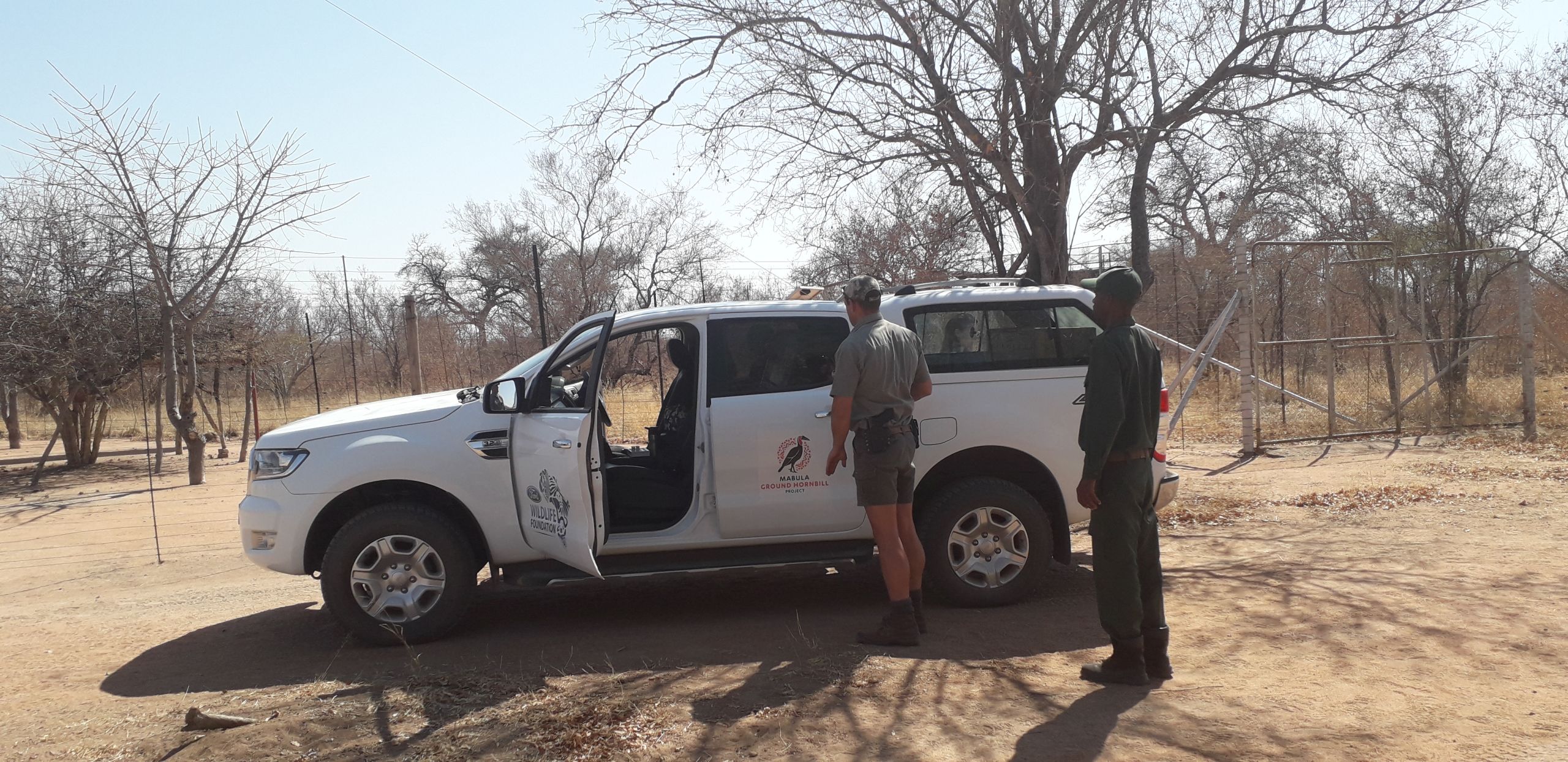 However, two of them, not content to stay and be healed, broke a window of their quarantine room and escaped.
Seven days later, after trying any number of methods, whilst crawling through the shrubbery in an area known for its high mugging and stabbing rates, we finally managed to recapture the last bird, and get him back on treatment.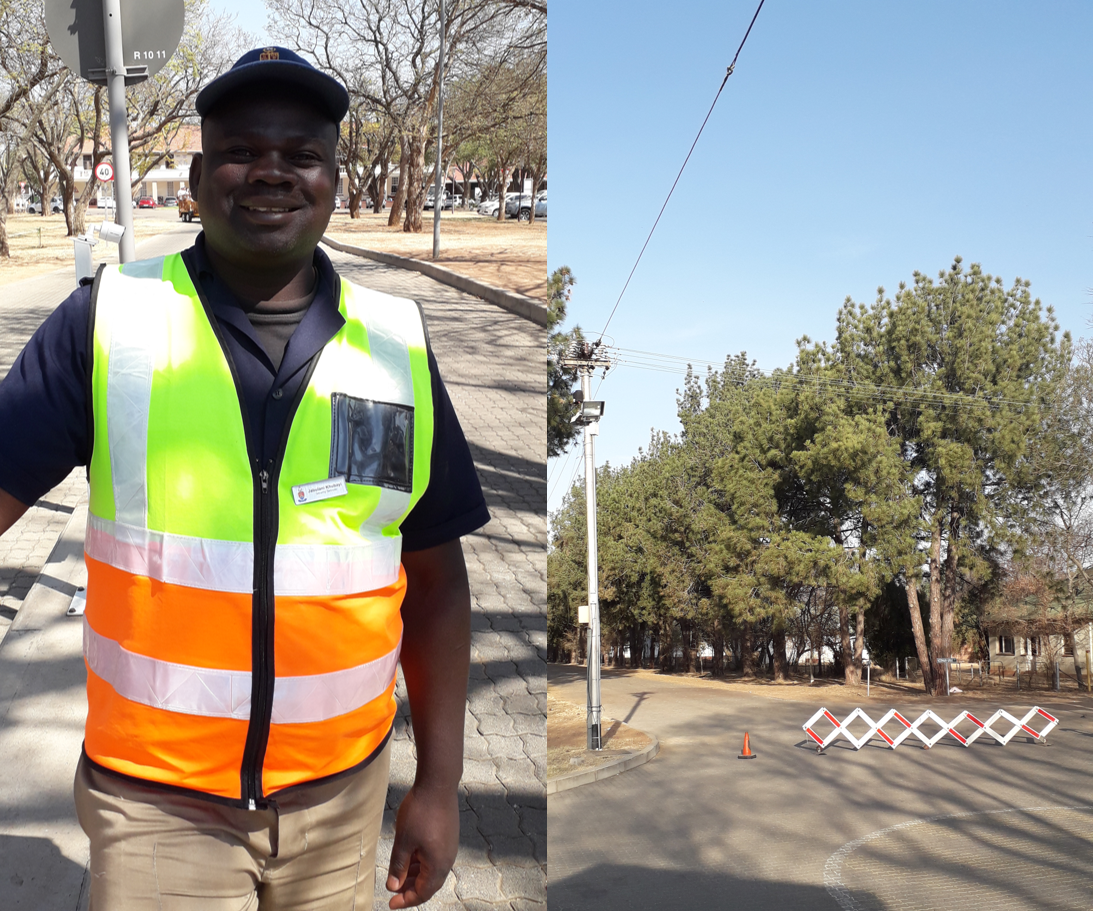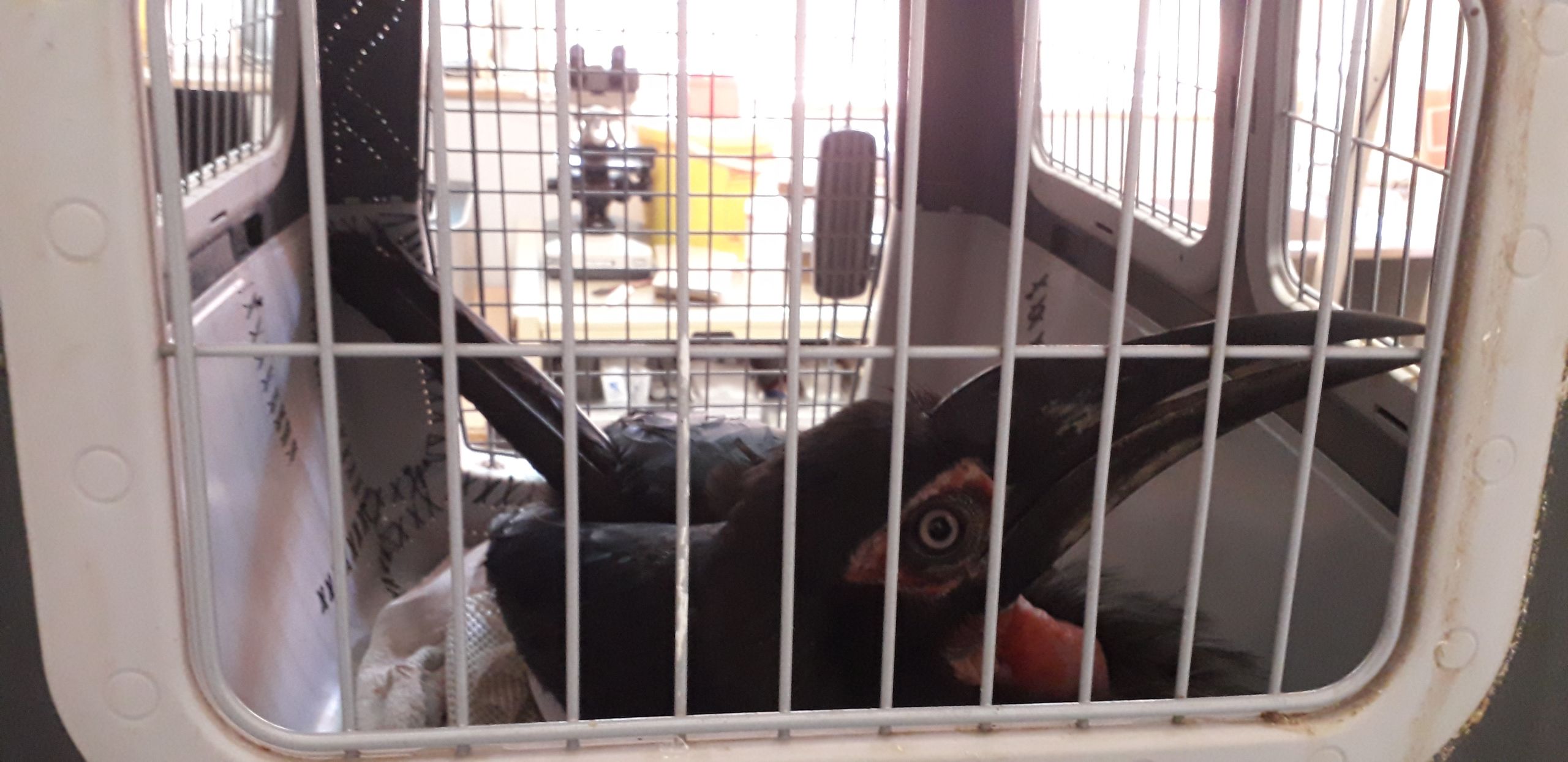 The full group has been released back into the wild, and are lead-free.
And lead-free is what the owners and managers of property where this occurred have committed to be by the end of the year. This was a tough, and expensive, lesson for us all, but we have learnt and it has driven positive change. There is now a concerted national drive to address this threat with a Lead Task team, under the National Wildlife Poisoning Prevention Working Group, that compromises conservation biologists, policy-makers, hunting organisations, and industry , so that together we can find a workable solution to removing this threat to numerous wildlife species, many of them Endangered or Critically Endangered.
---
Meet the team:
Nthabiseng Monama
Environmental educator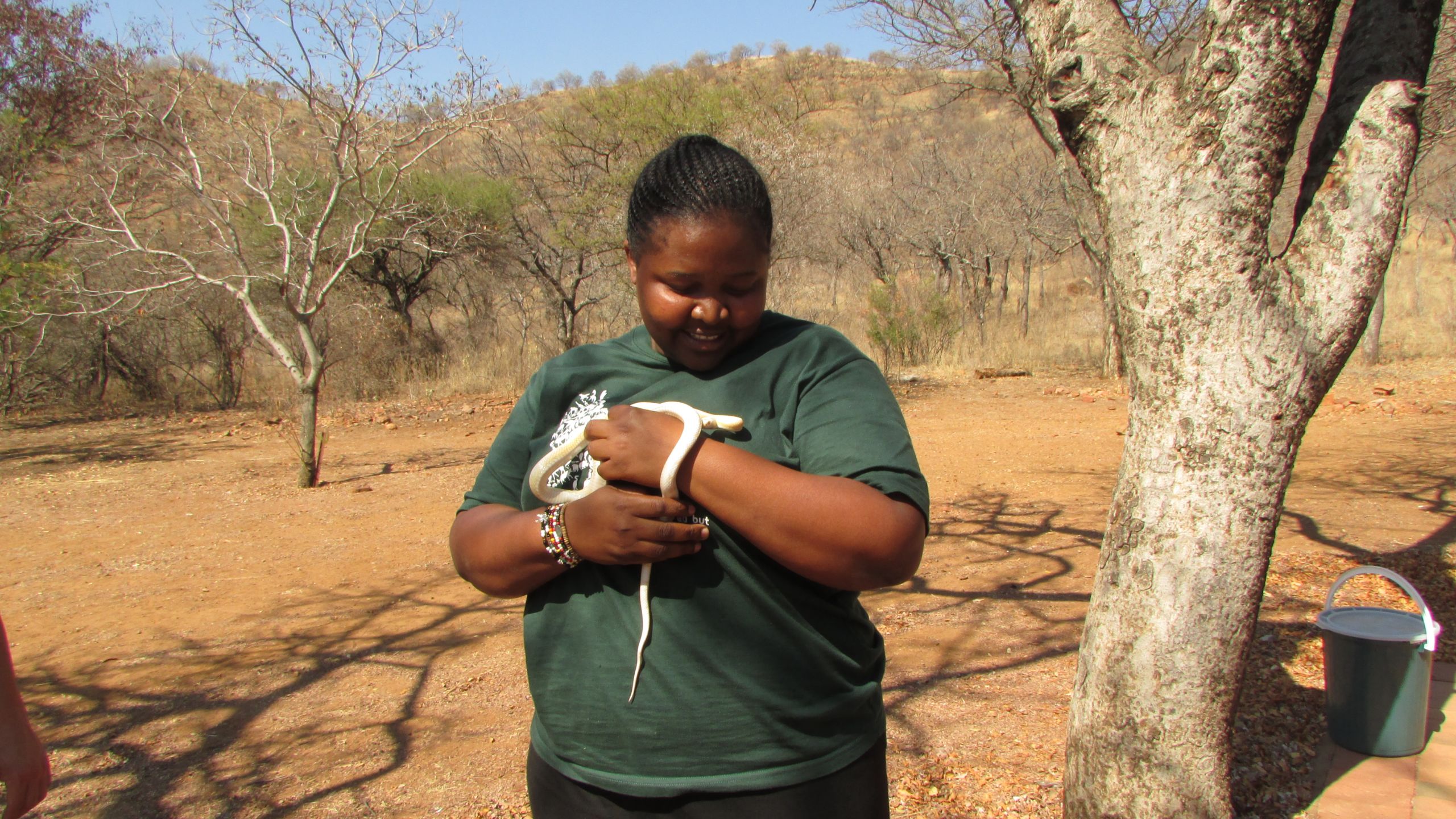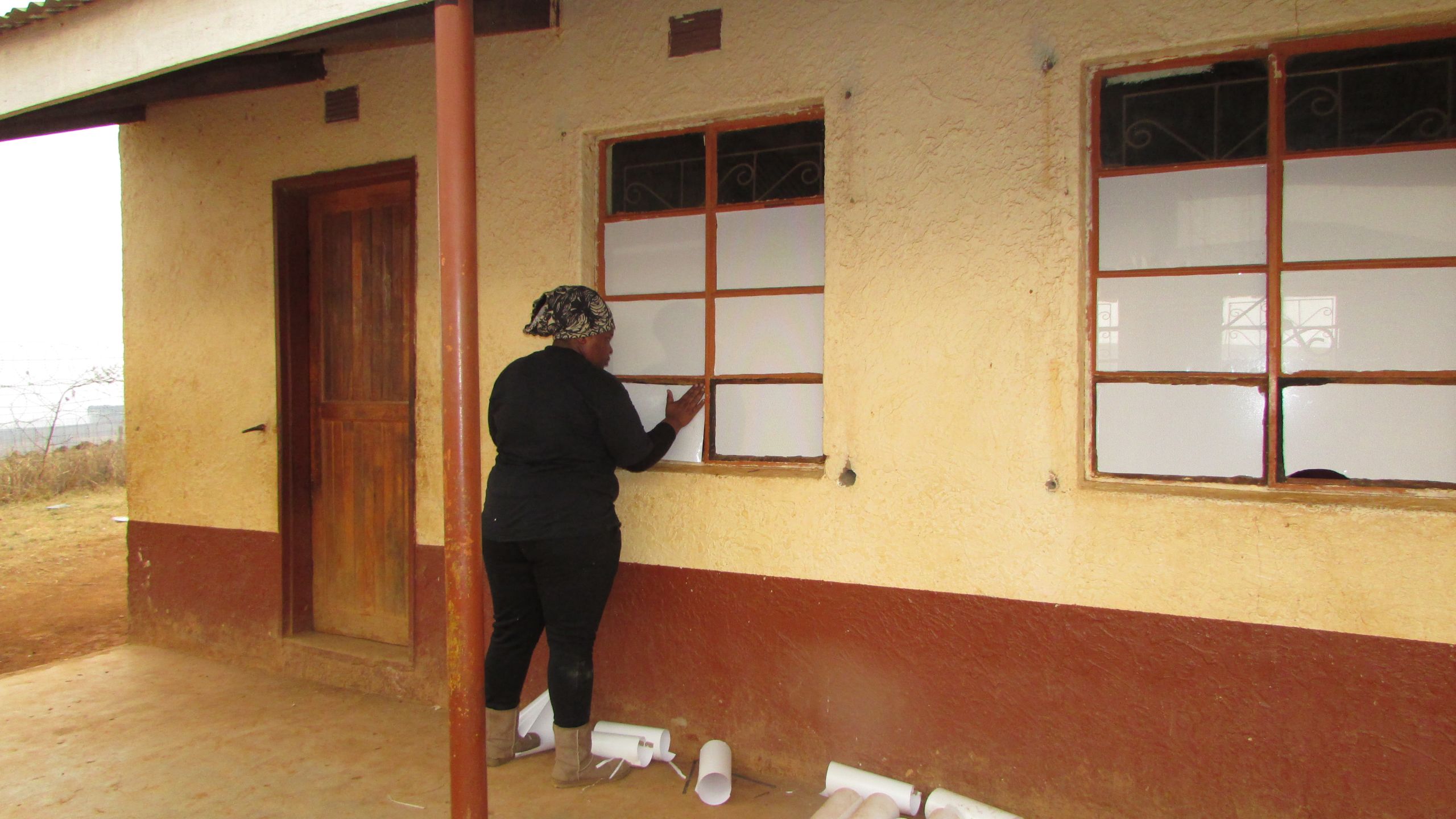 "From being forced to watch 50/50 episodes on TV by my uncle, instead of the soapies I wanted to watch, and growing up listening to environmental talks at school, I grew and chose to love nature from a very young age. From primary school, all my classmates knew I wanted to become a naturalist, what that meant I was not sure but I just knew I wanted to become one.
Growing up in one of the most rural communities in South Africa with no internet or any way of getting career guidance whenever there were career talks in school I paid attention, and was lucky to one day listen to a presentation about environmental issues given by  Department of Environmental Affairs as it was known back then. From there I had a clear direction to study nature conservation and work within this field.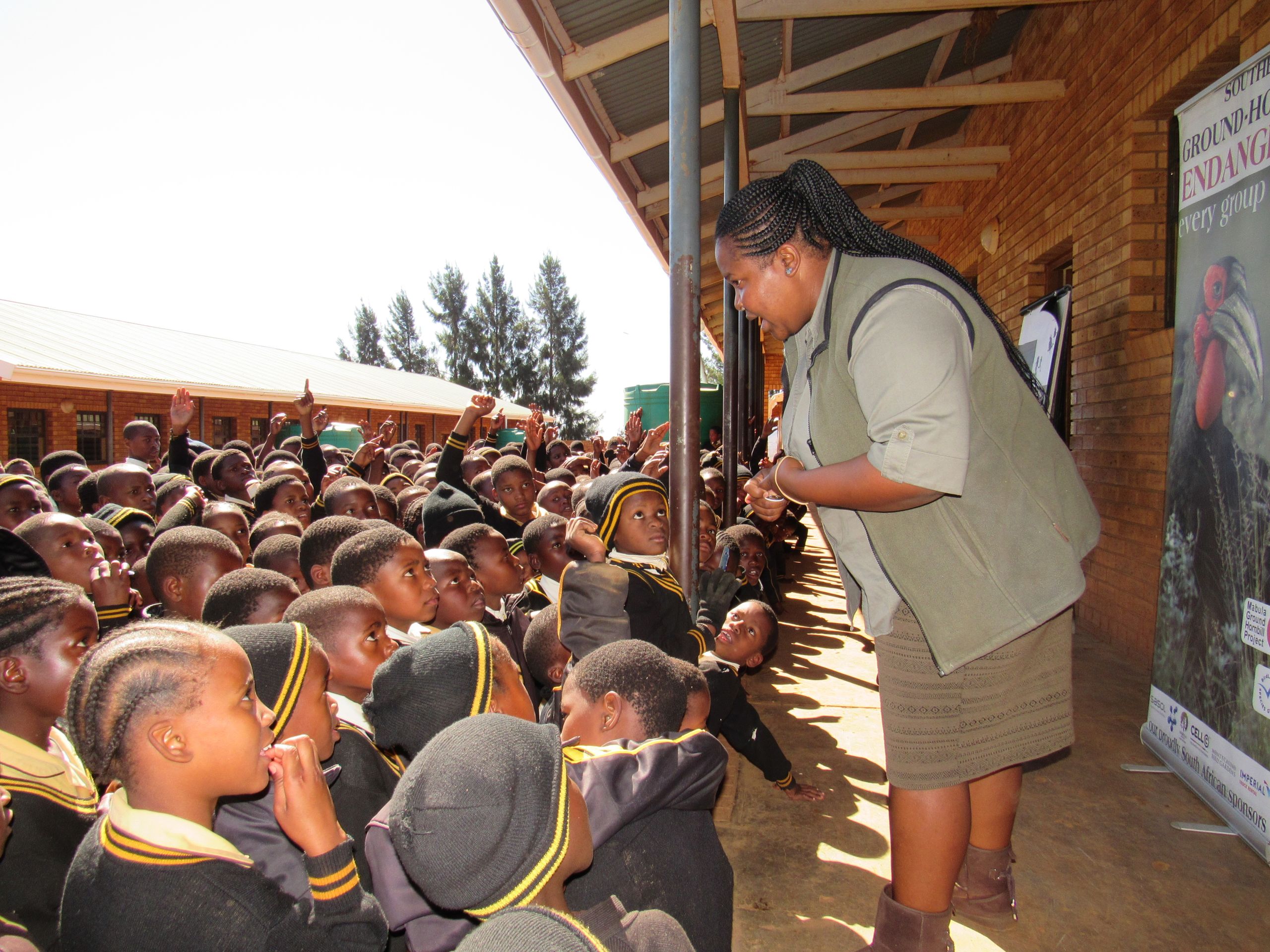 While I studying I volunteered at different organizations to gain experience, and also get close to all these different species and gain the experience I didn't have, and so I started with environmental education rather than being an animal attendant.  I then went for my conservation experiential learning at Loskop Dam Nature Reserve where I saw, or even just noticed for the first time, the Southern Ground -hornbills. The call the captive groups made every morning and afternoon covered the whole reserve and I was captivated by them.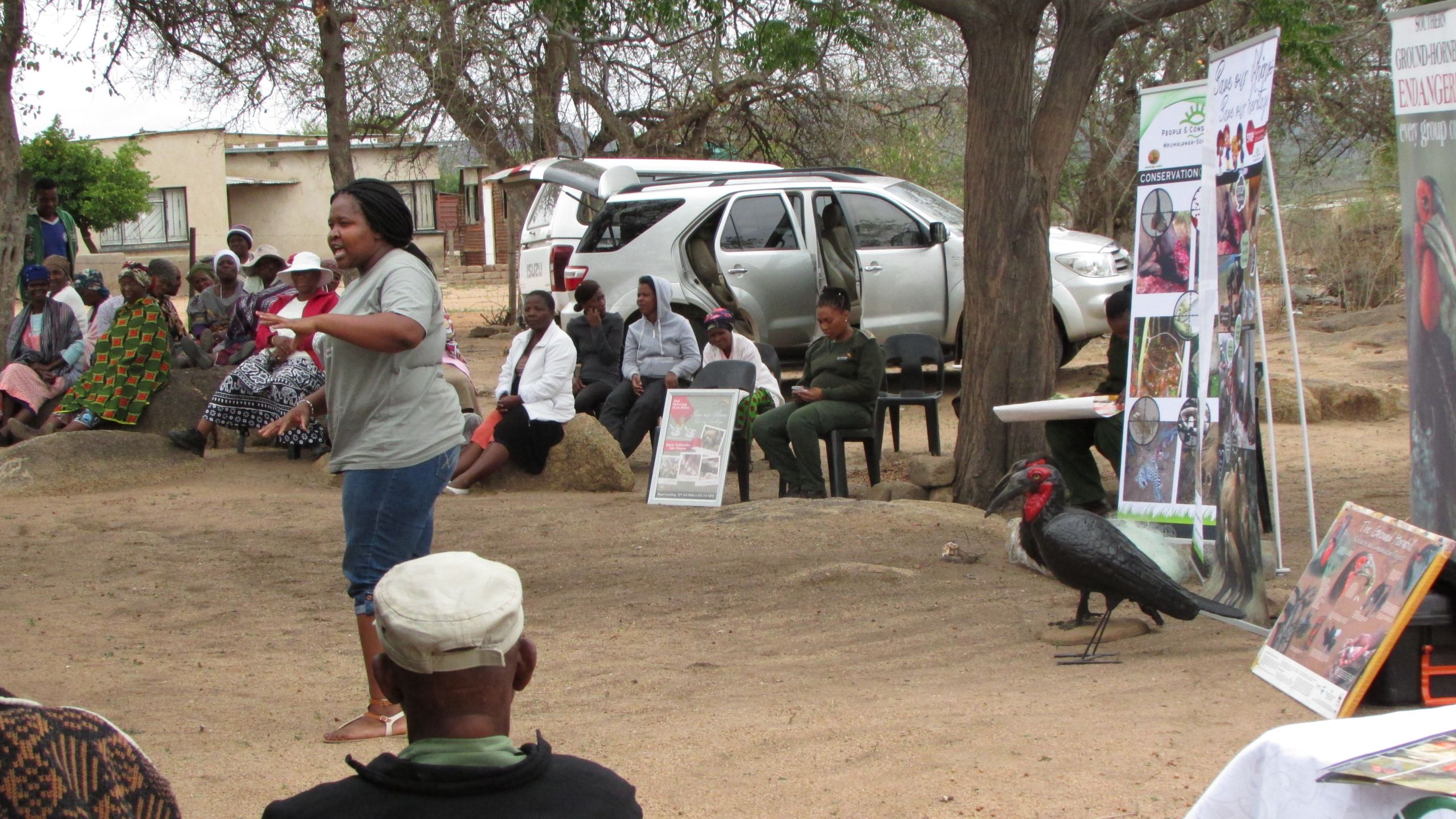 I did SGH presentations for different schools while I was at Loskop Dam Nature Reserve together with Elizma Coetzee and Delecia Gunn. I held cockroaches and mice to show the learners what the birds eat even when I was terrified of them at the time, but I knew if I showed the learners I was afraid of them I wouldn't be able to change their attitudes then have no impact on them about these birds so I powered through the presentations.  When the post for an environmental education officer came out I applied for it and was lucky to be shortlisted. I was more than excited when I was called in for interviews for the post and more excited when I heard I got the position.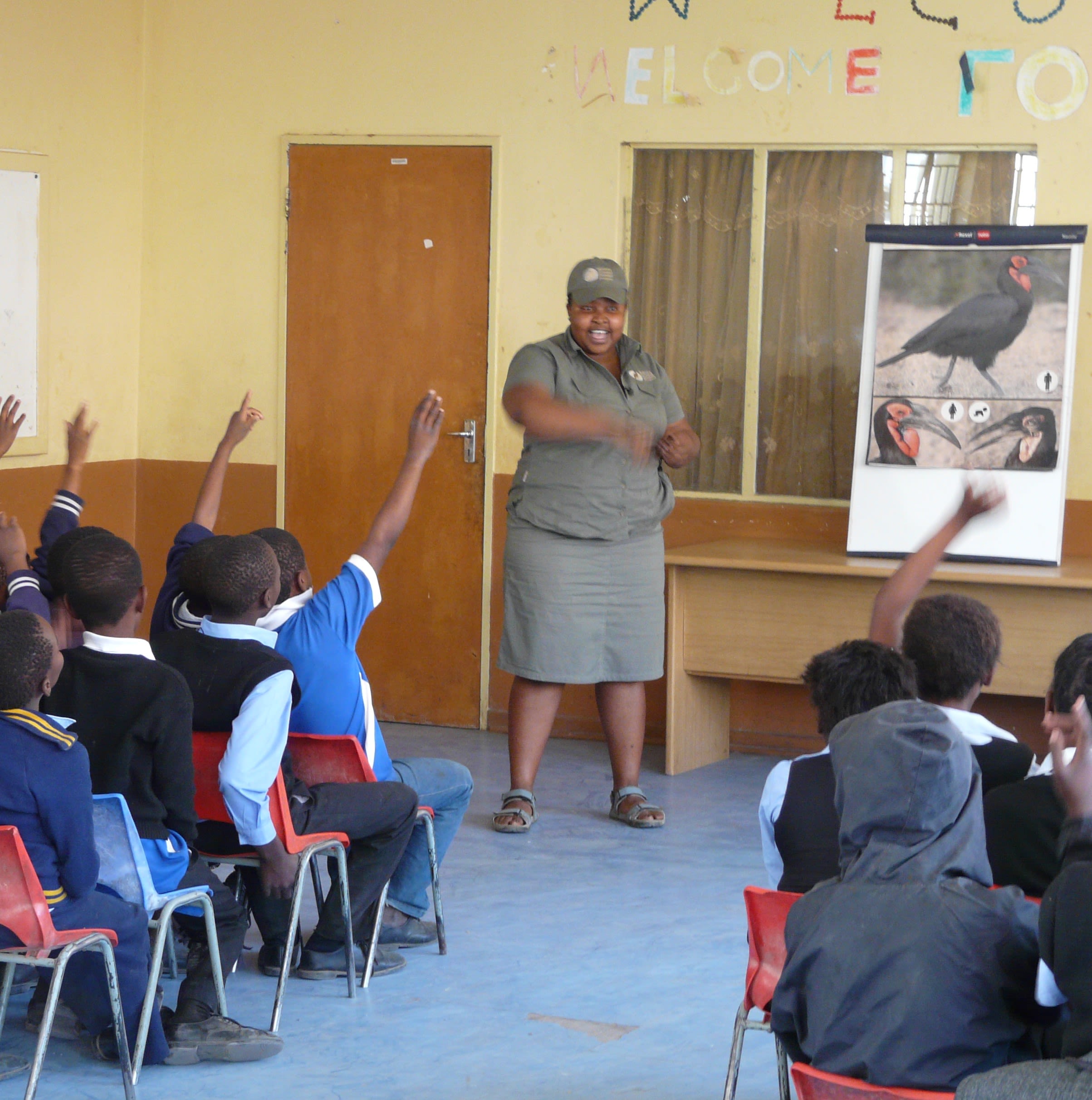 Since then it has been a roller-coaster of learning and fun.  Learning how to drive, learning about the birds, how to track them and how to engage with different people about environmental issues. I become more confident in my work and saw how we were able to change people's attitudes.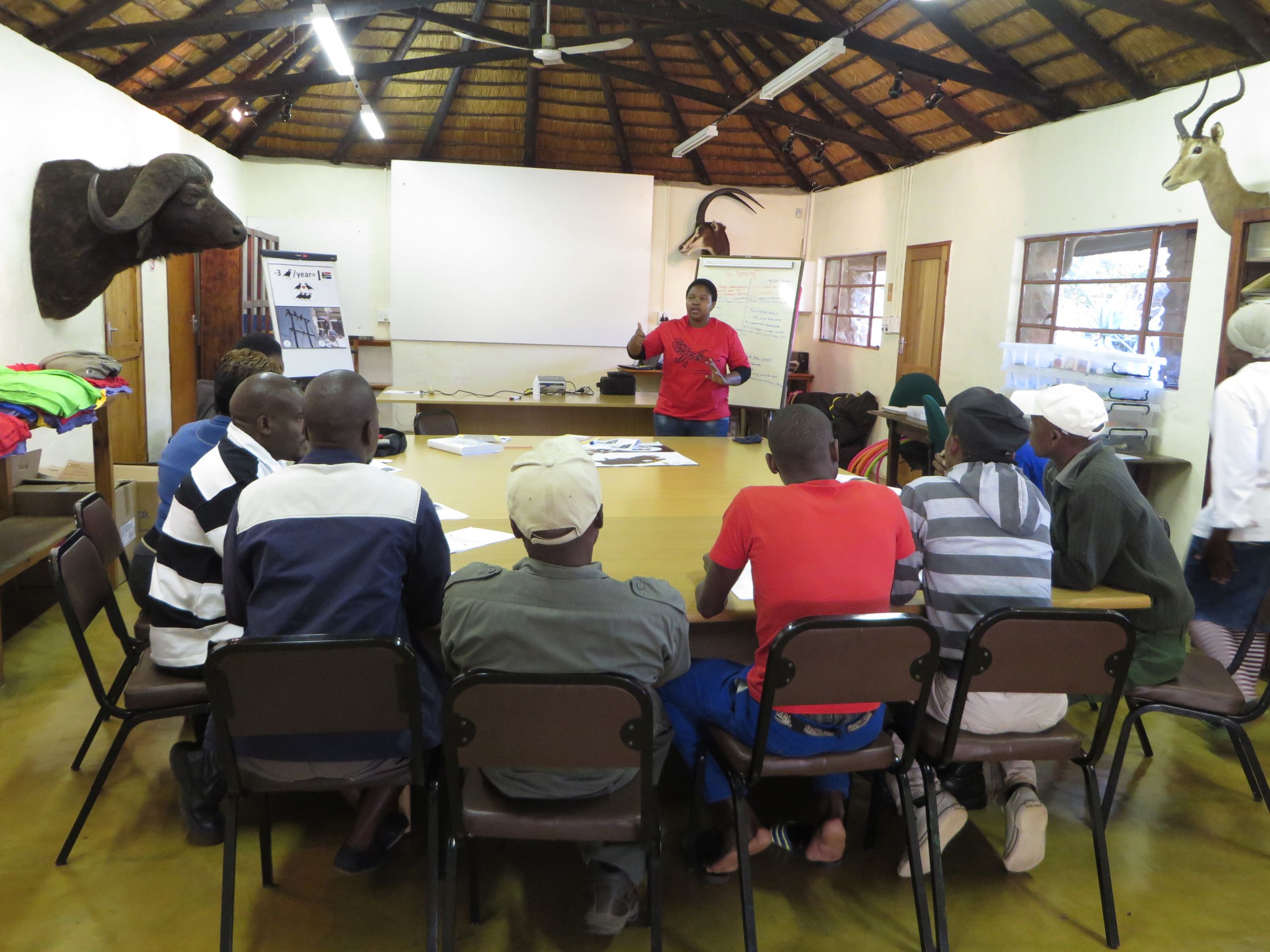 My passion for conservation, for ground-hornbills and environmental education, grew more from the days I didn't want to touch mice to now only seeing and wanting to touch all kinds of animals. Through education, a bridge was built for me to learn about my environment, and through my work, I am now able to build the same bridges for others to connect with nature. And working for this project I am given that opportunity to do so throughout South Africa and the world."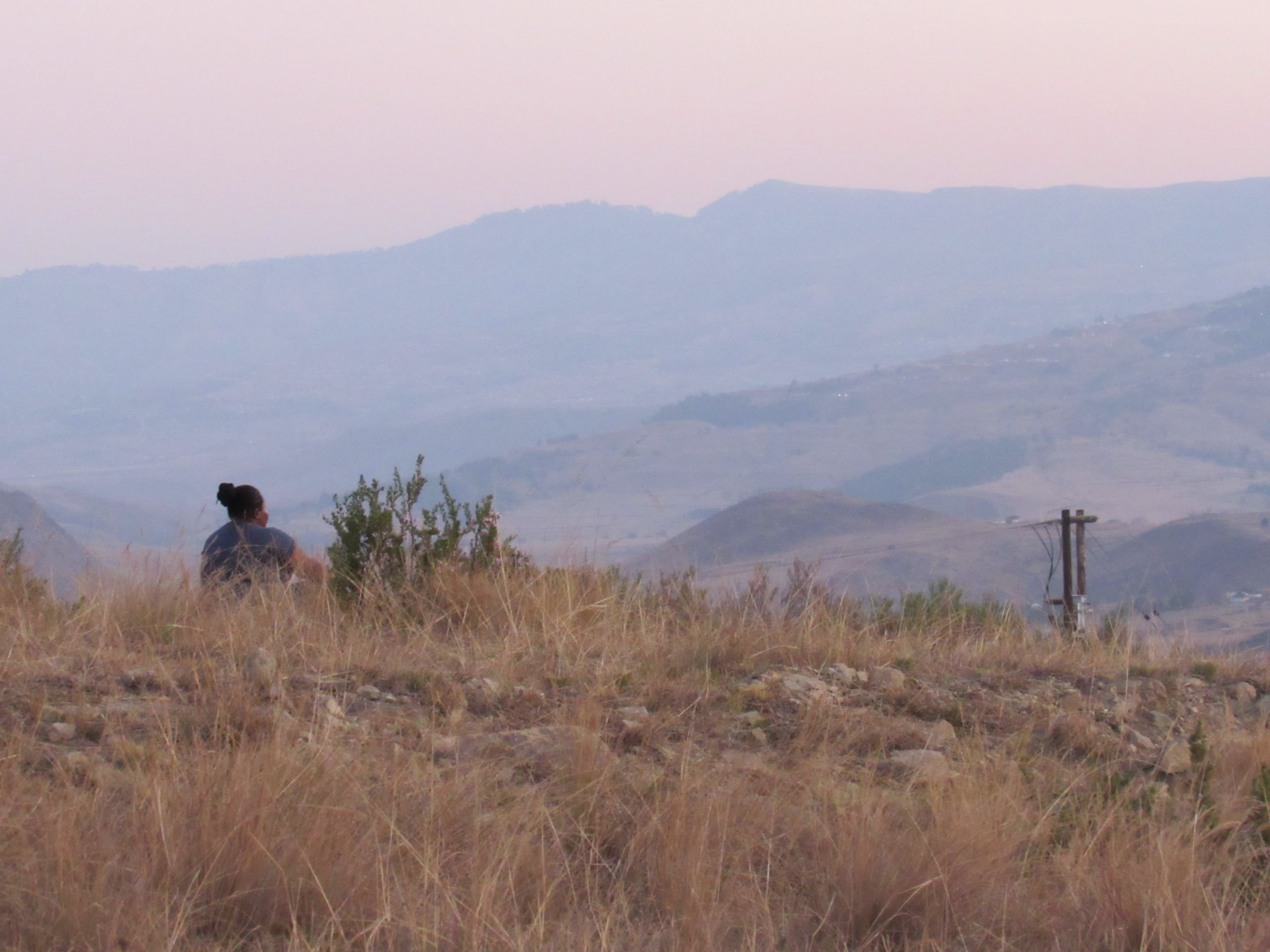 ---
talking beyond the borders
of protected areas
Hlokozi, Centocow, Eshowe, Ongoye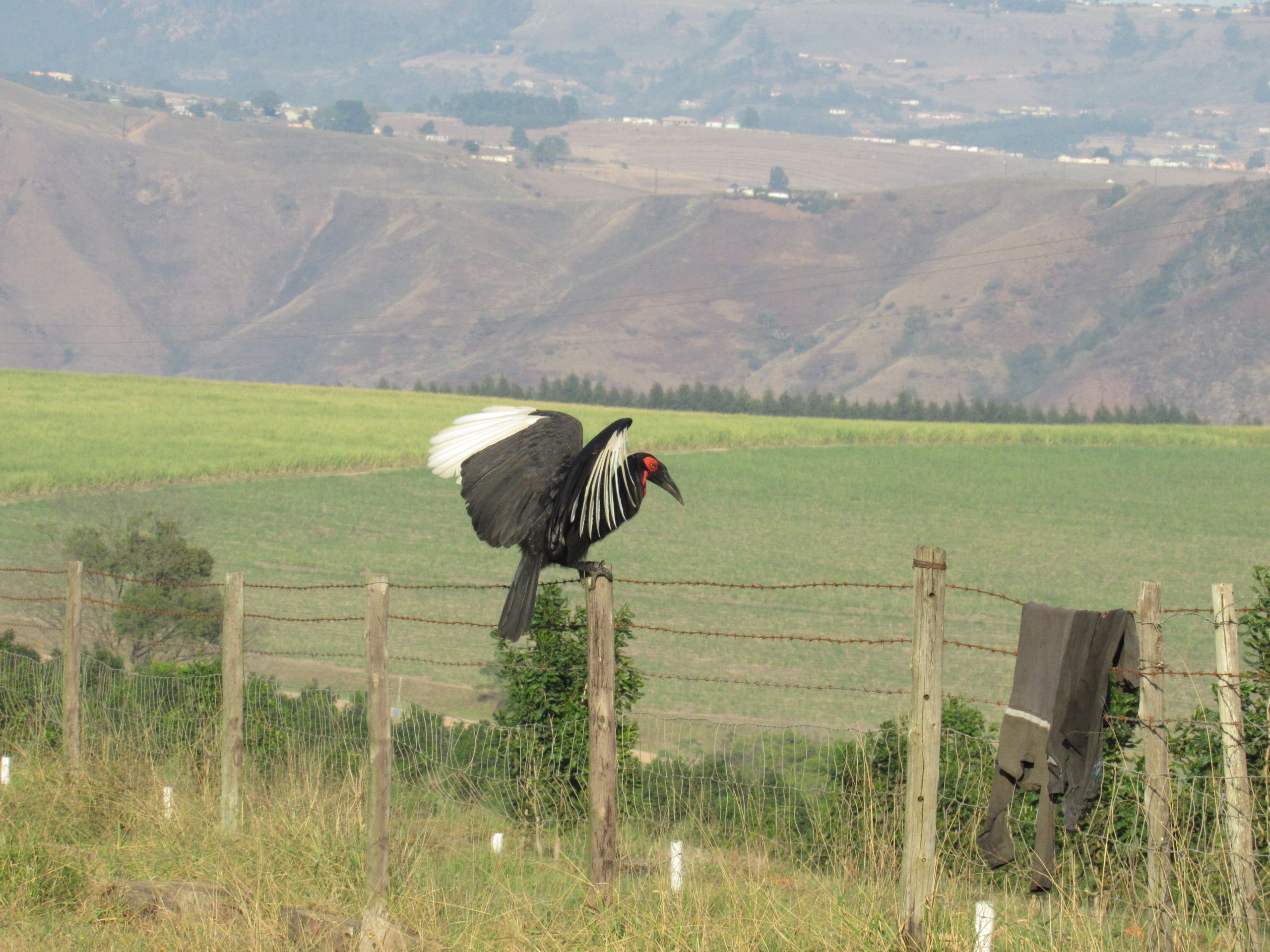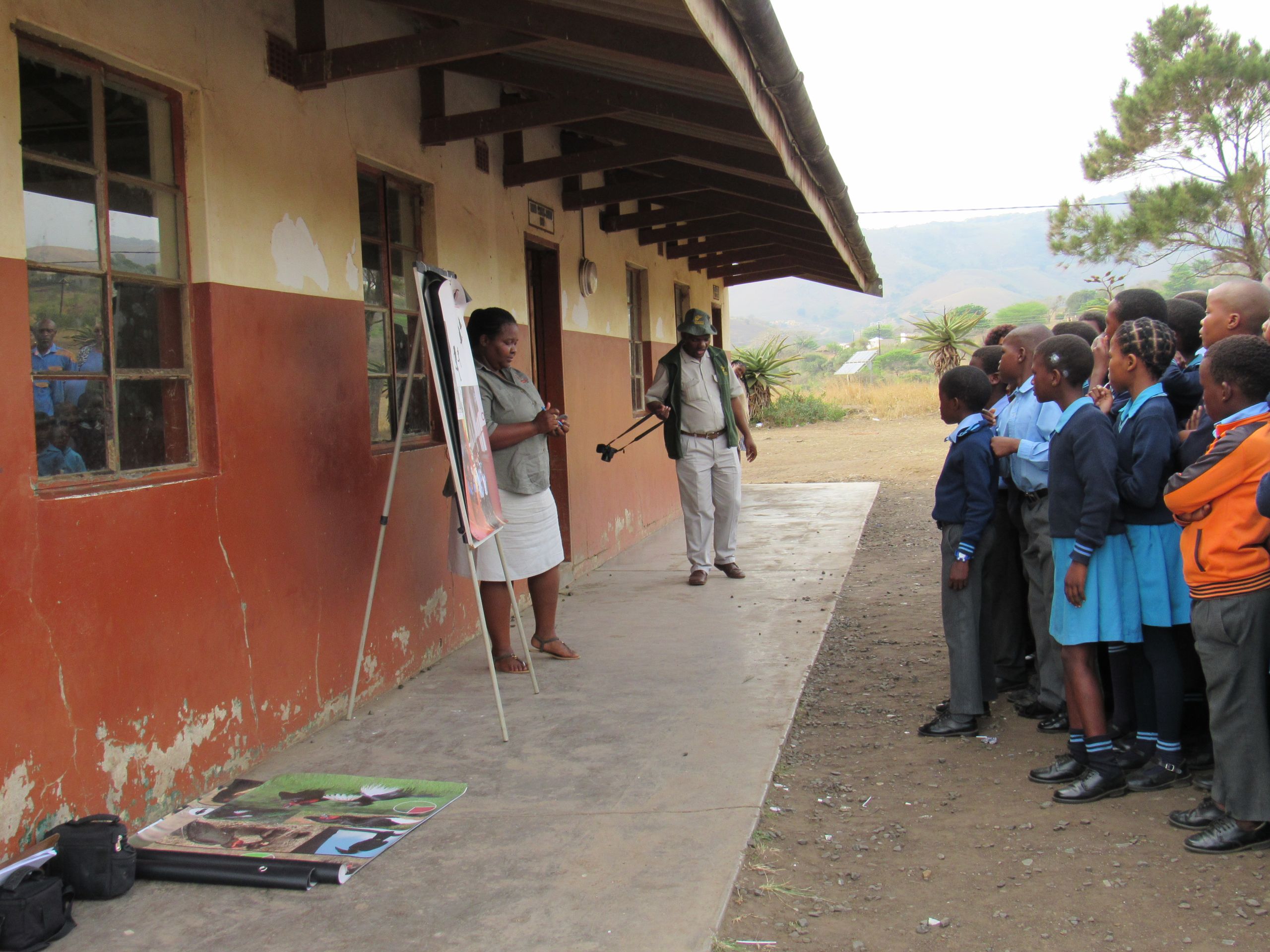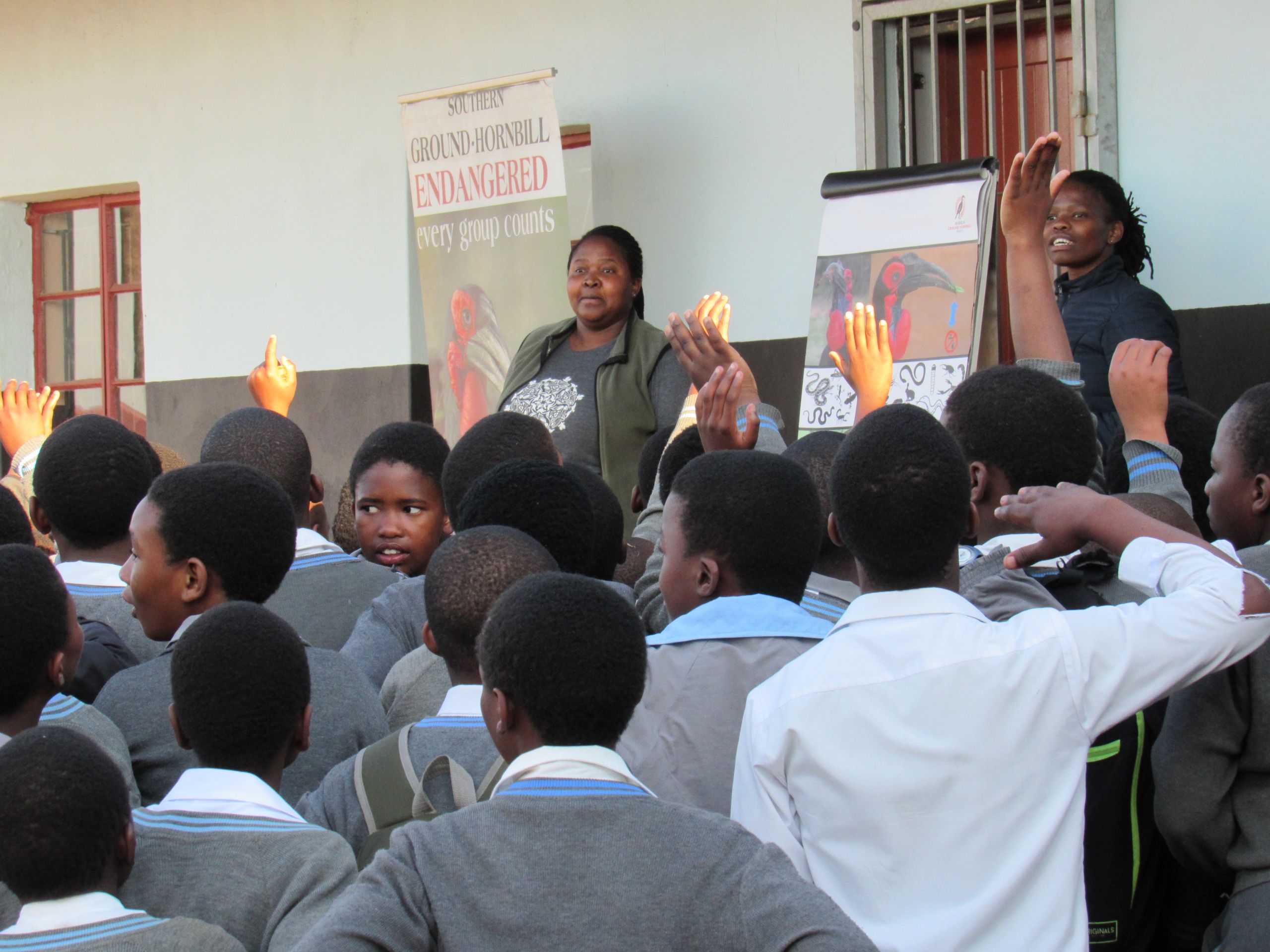 a natural problem
a developing embryo (left) was brought to its end by the accidental intrusion of its mother's nails puncturing the shell, which may signal to a weak egg shell. And so we learn.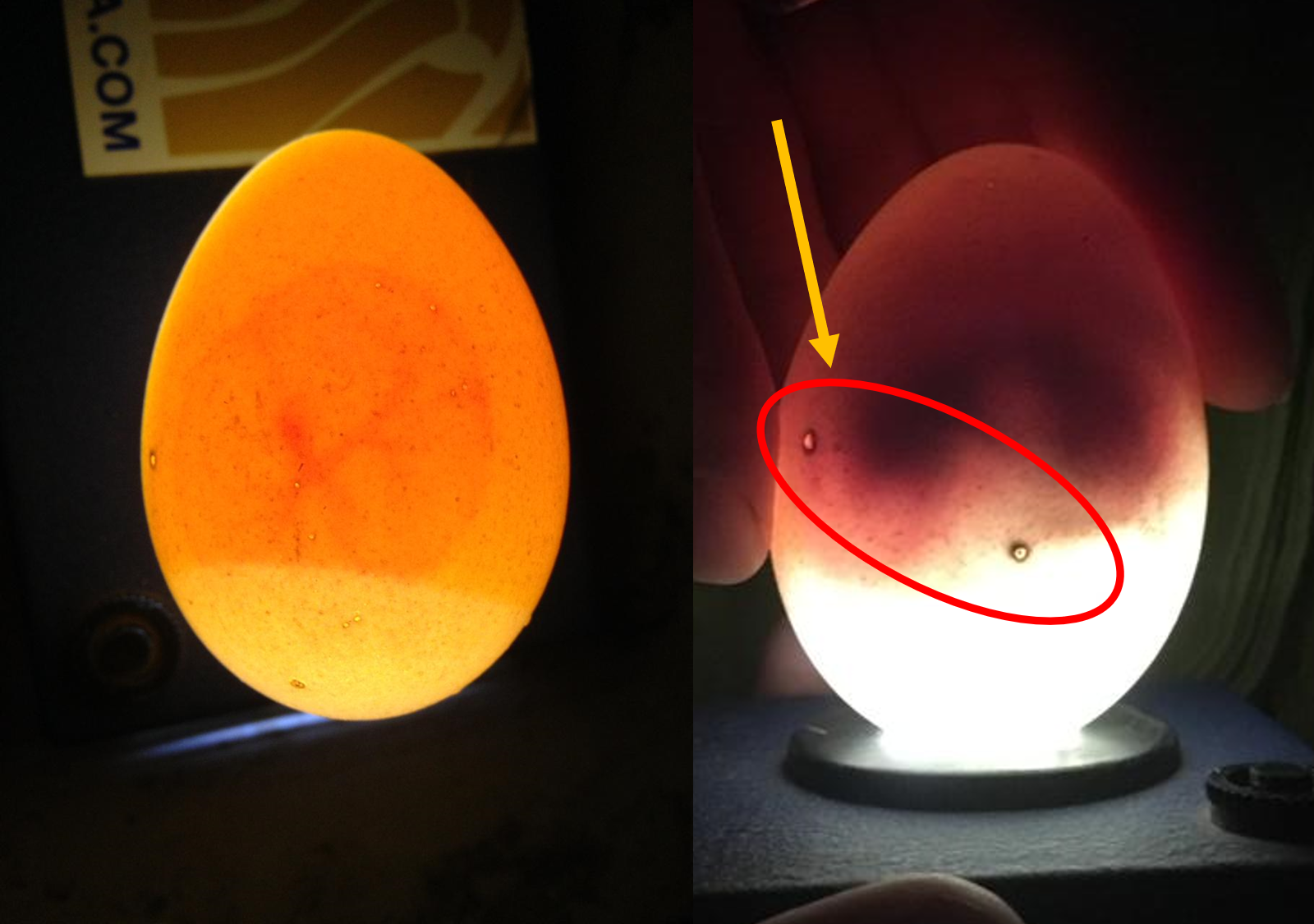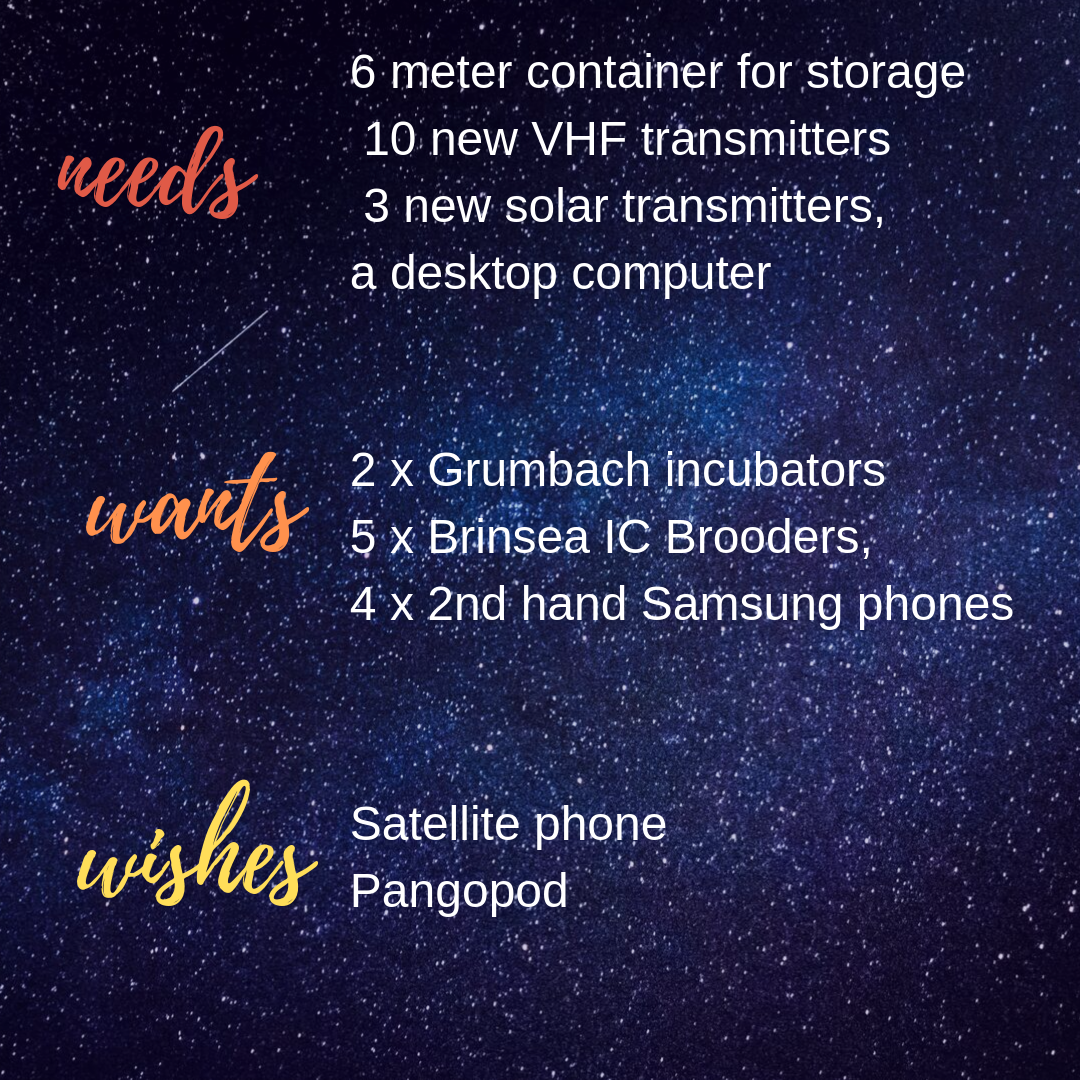 We would hate to lose you, but if you no longer wish to receive our news, then please drop us a line at project@ground-hornbill.org.za