THE THUNDERBIRD
MABULA GROUND HORNBILL PROJECT
NEWSLETTER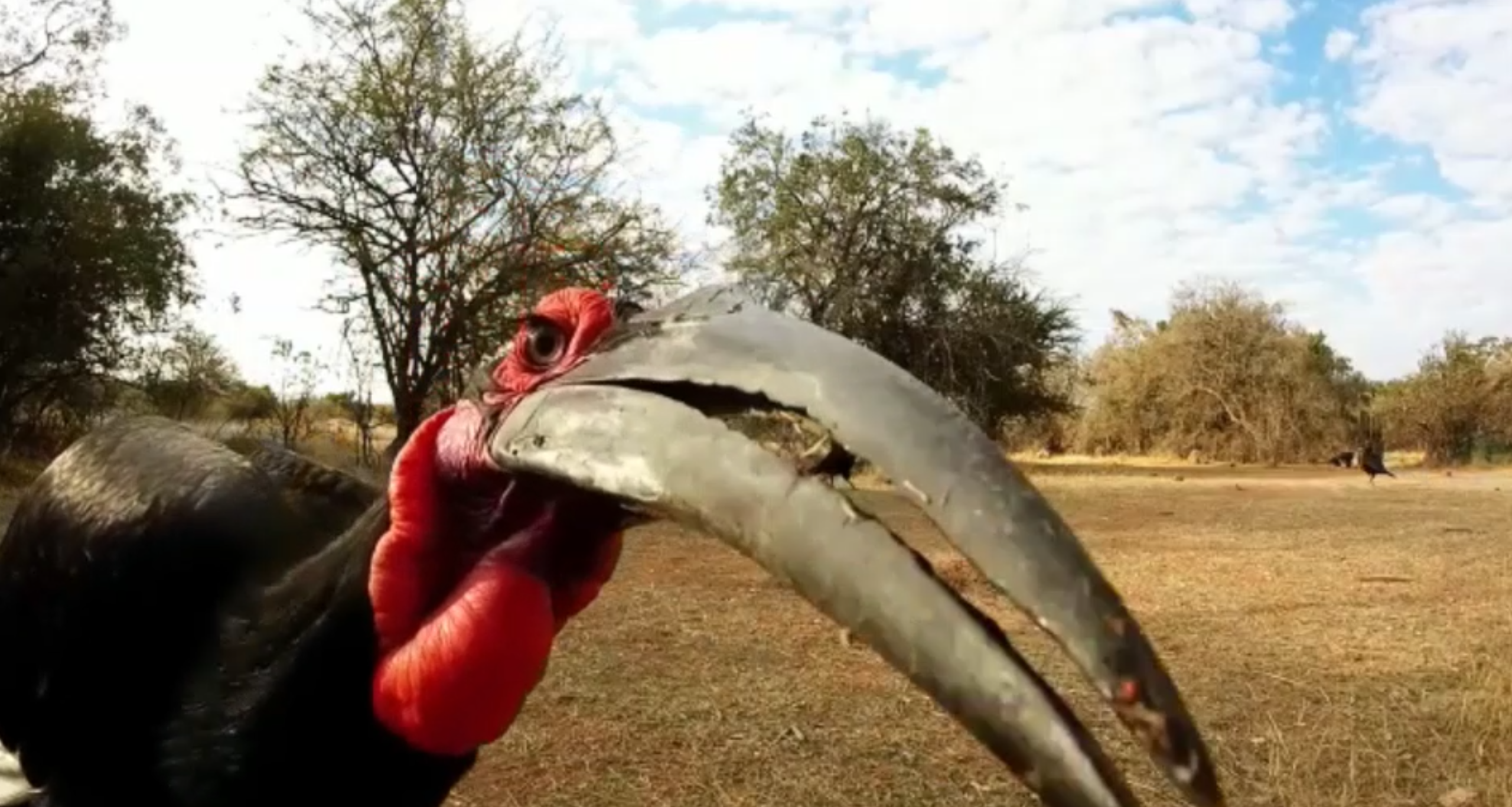 ARE YOU OK? As the world struggles to come to terms with seemingly never-ending wars against racism, injustice and Covid-19, we would like to share some conservation good news, and also just check in on you - are you ok?
ARE YOU OK? As the world struggles to come to terms with seemingly never-ending wars against racism, injustice and Covid-19, we would like to share some conservation good news, and also just check in on you - are you ok?
We have managed to meet all of our reintroduction targets and continue monitoring during the lockdown.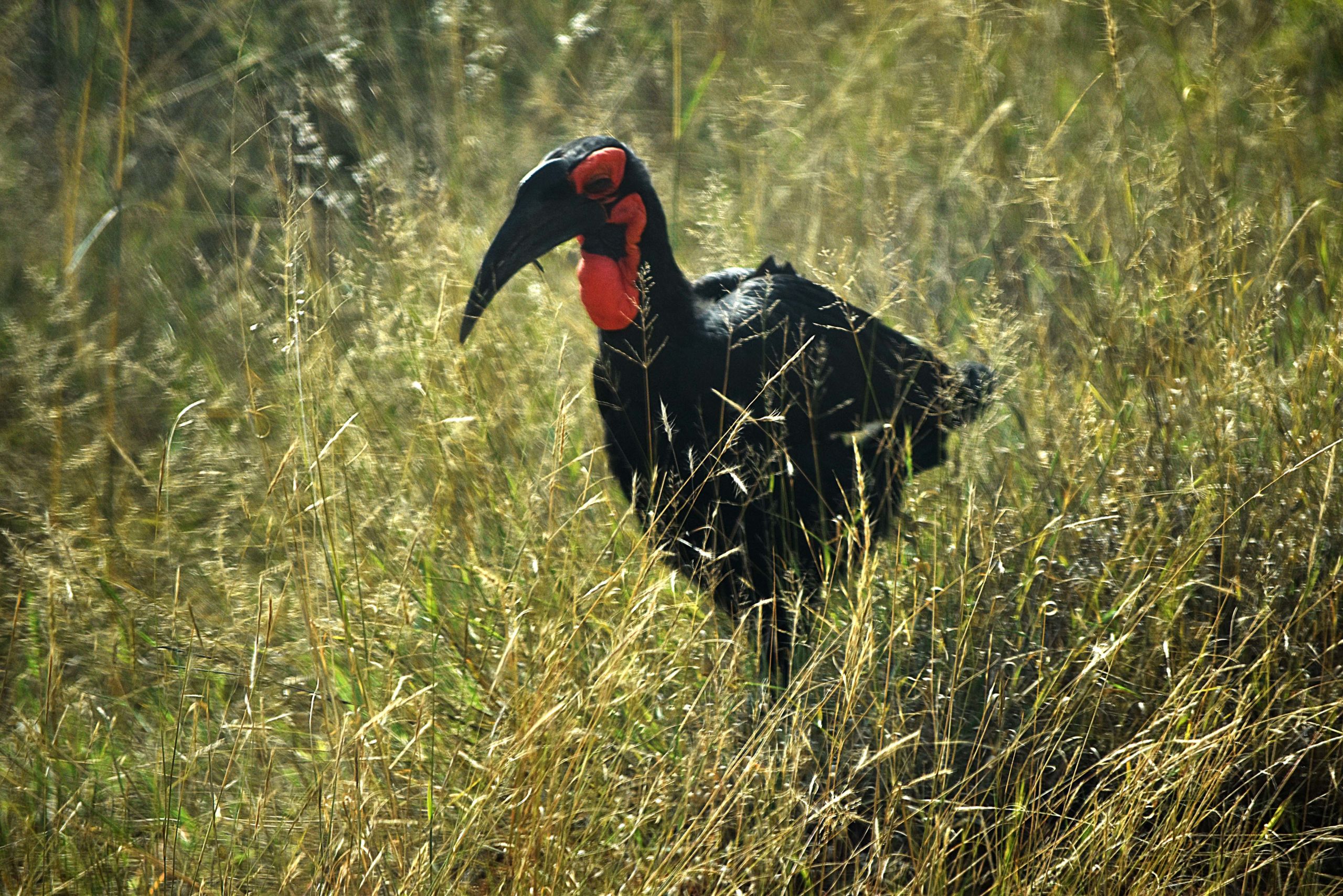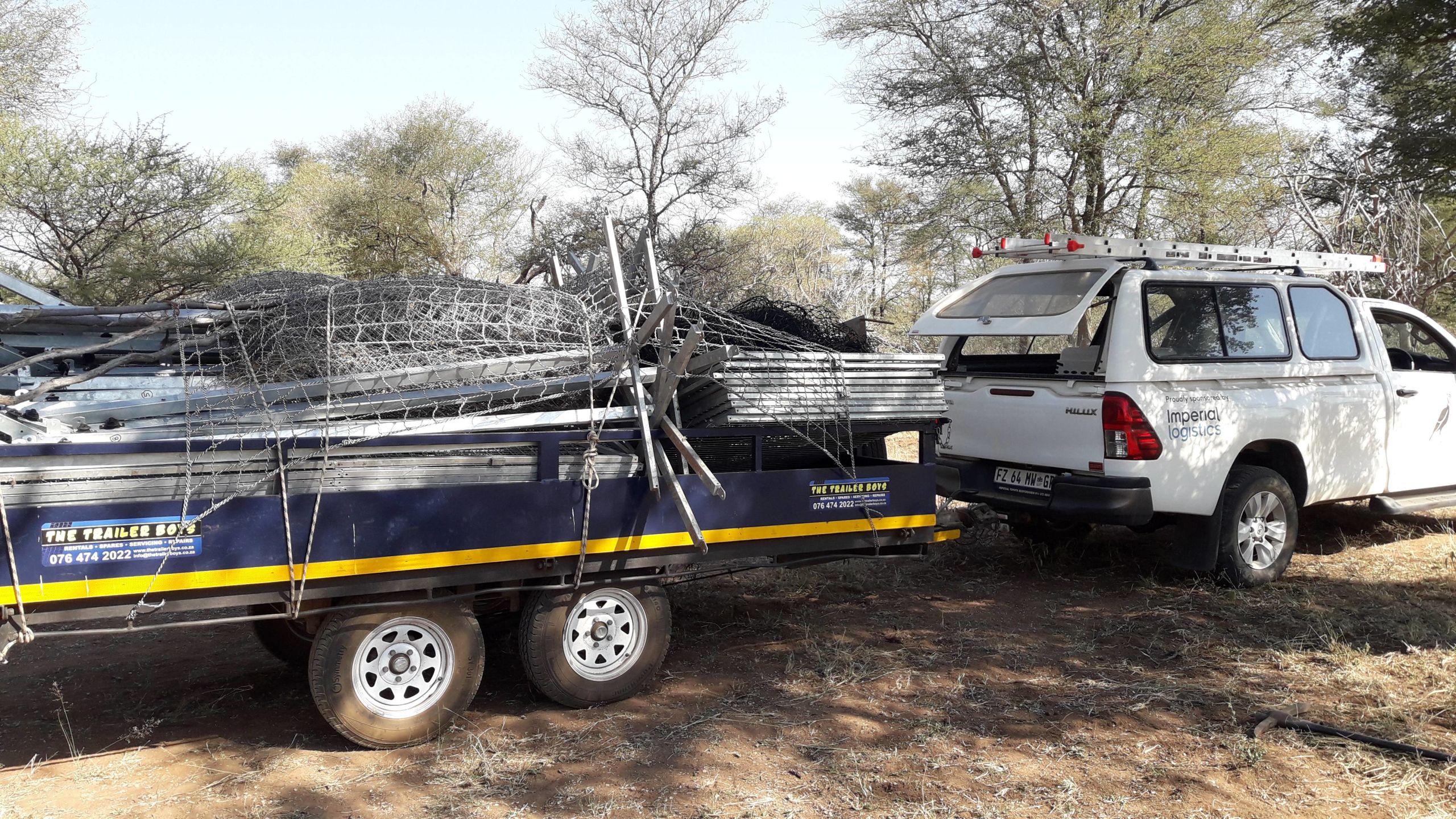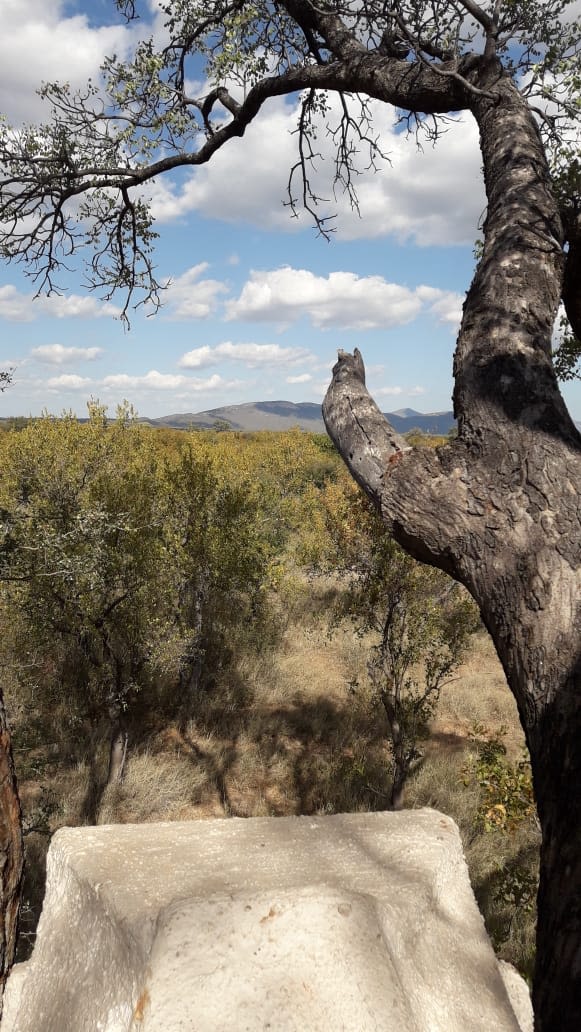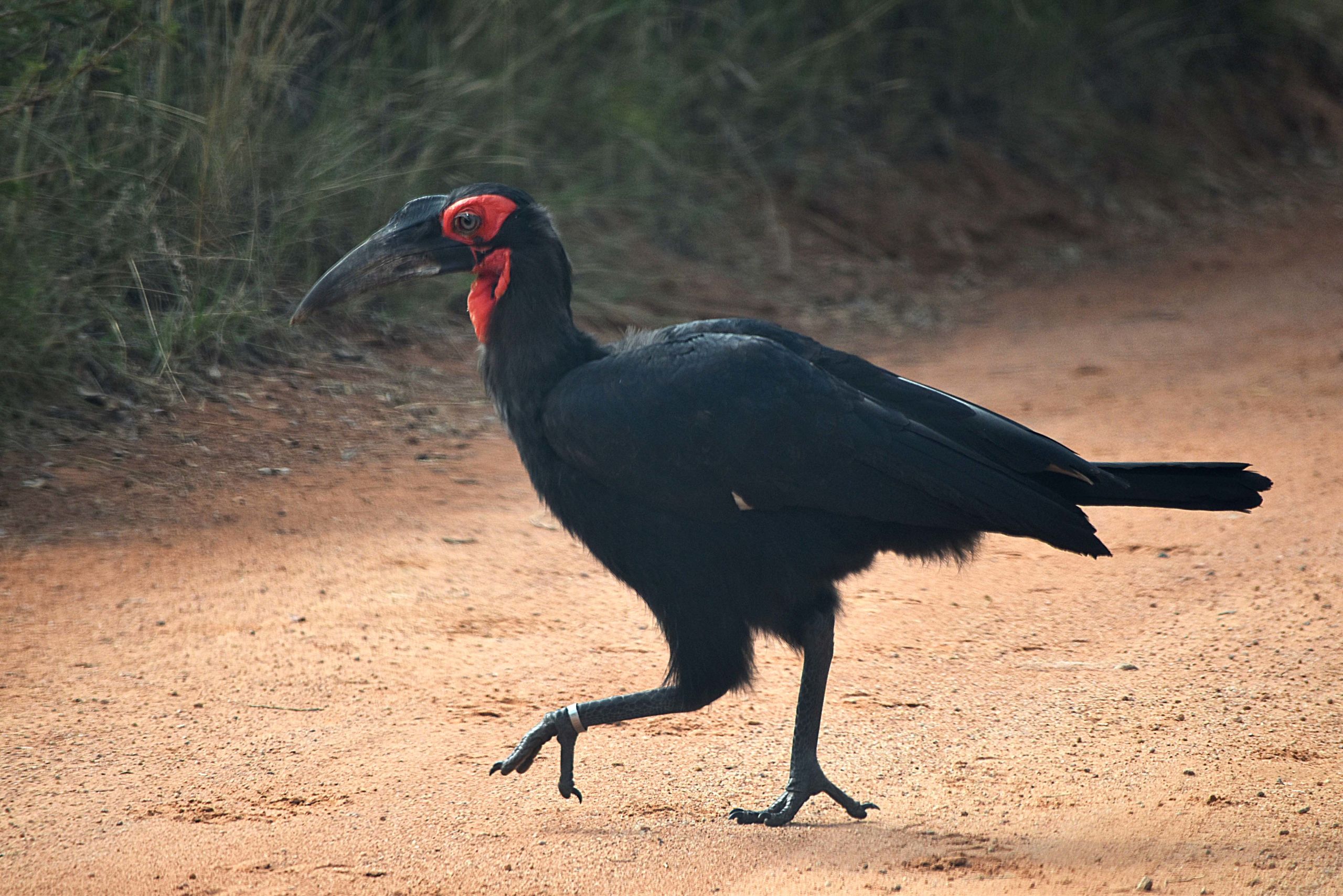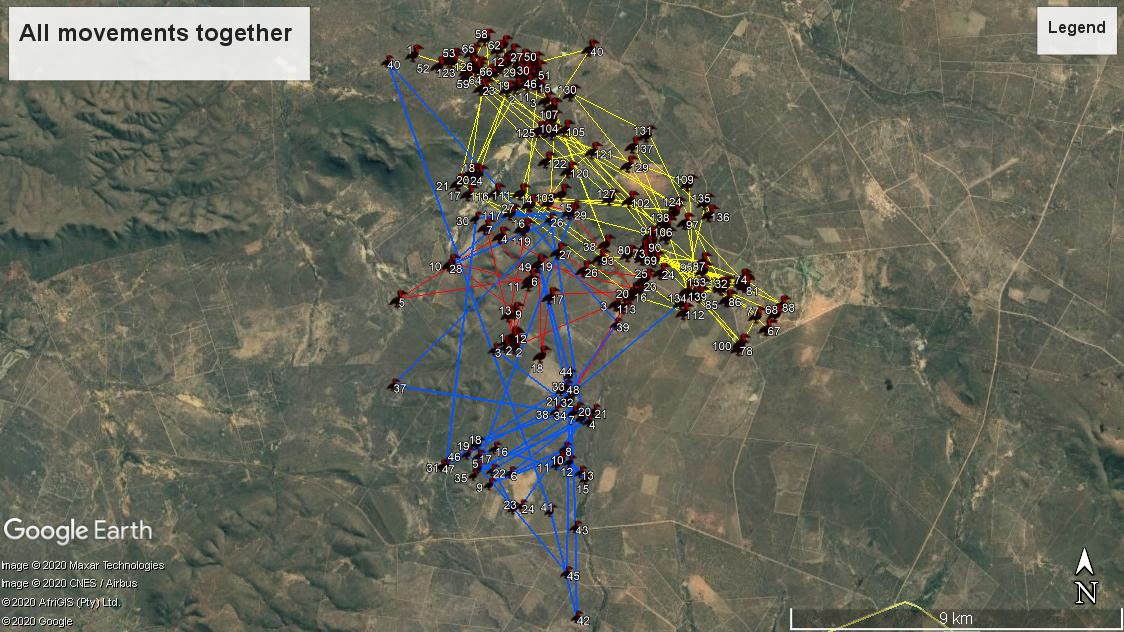 It has been endlessly fascinating since we first tried to put a new reintroduced group next to an existing group. Group 1 (in red) have been on their territory since 1999, yet have never had any pressure to 'firm' up their territorial boundaries as they had no neighbours. After the release of Group 2 (in yellow) they have spent most of a year, including the precious breeding season, trying to define their northern boundary. Then they forced one of their young males to disperse (in blue), and he roamed far and wide to the south, and did his best to try connect with Group 2 but was always chased back by Group 1. Eventually he made it and has since joined, and bonded with, the Group 2 pair, after over 4 months of trying to go it alone.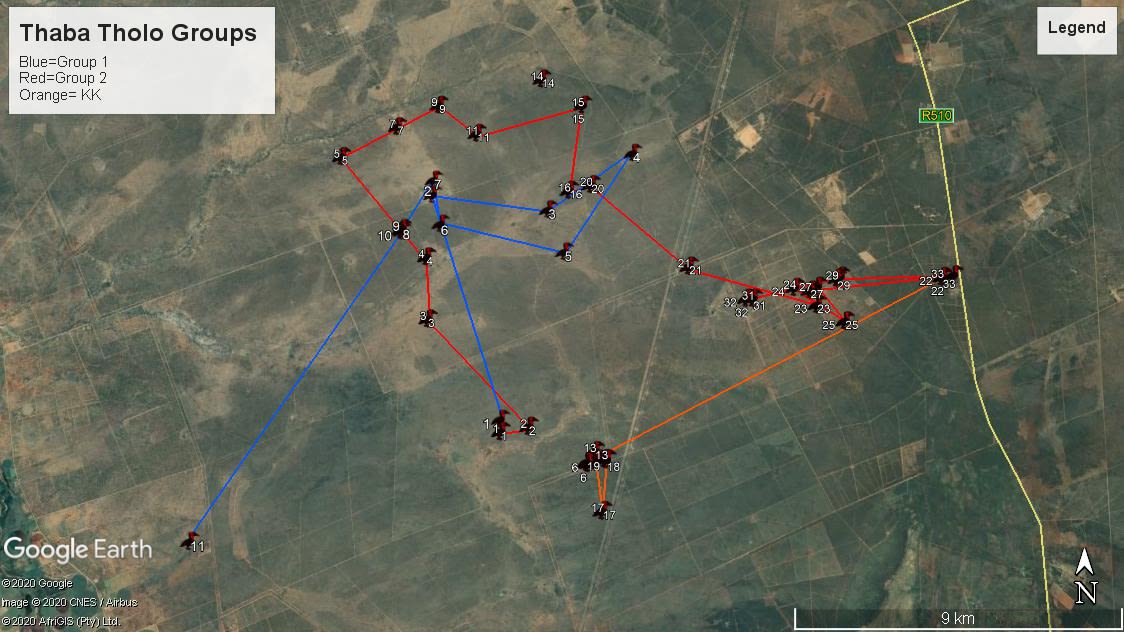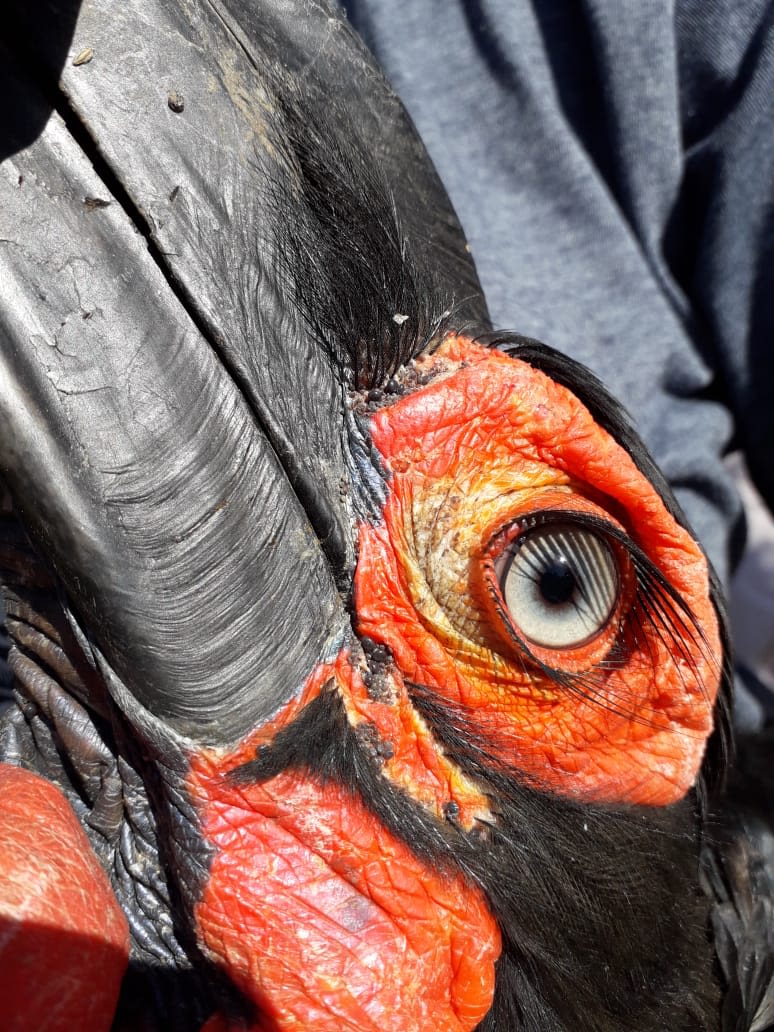 The second new full group released in 2020, at Loskop Dam Nature Reserve, have behaved impeccably since their release, remain closely bonded, and are well monitored.
At our Mabula site we have managed to re-tag two free-roaming individuals and two additional young males, who are awaiting freedom in their soft-release aviaries, tagged and ready for the big wide world too.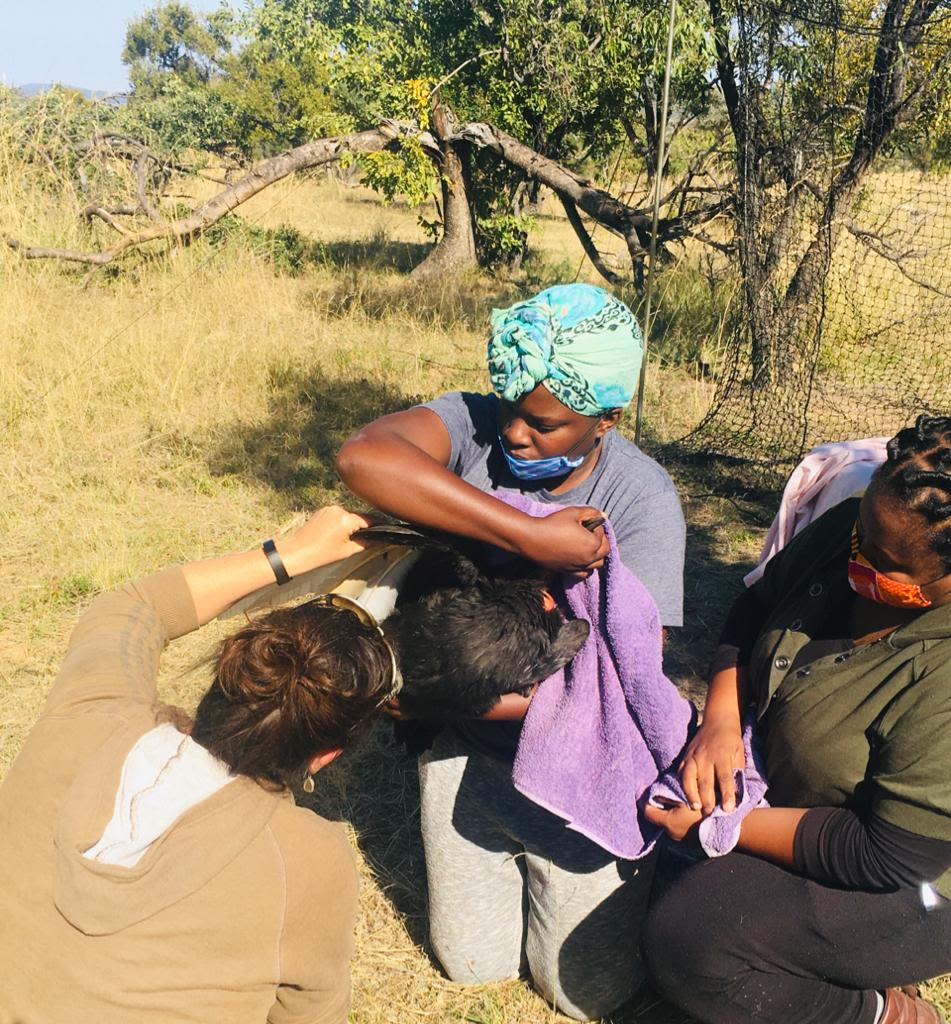 #ThunderbirdThursdays
The #ThunderbirdThursday we started to raise awareness and to connect hornbill fanatics across the world is picking up speed. To-date the hashtag has been used beautifully by 16 institutions across the world, with a collective reach of over 800 000!!
That is a lot of hornbill love.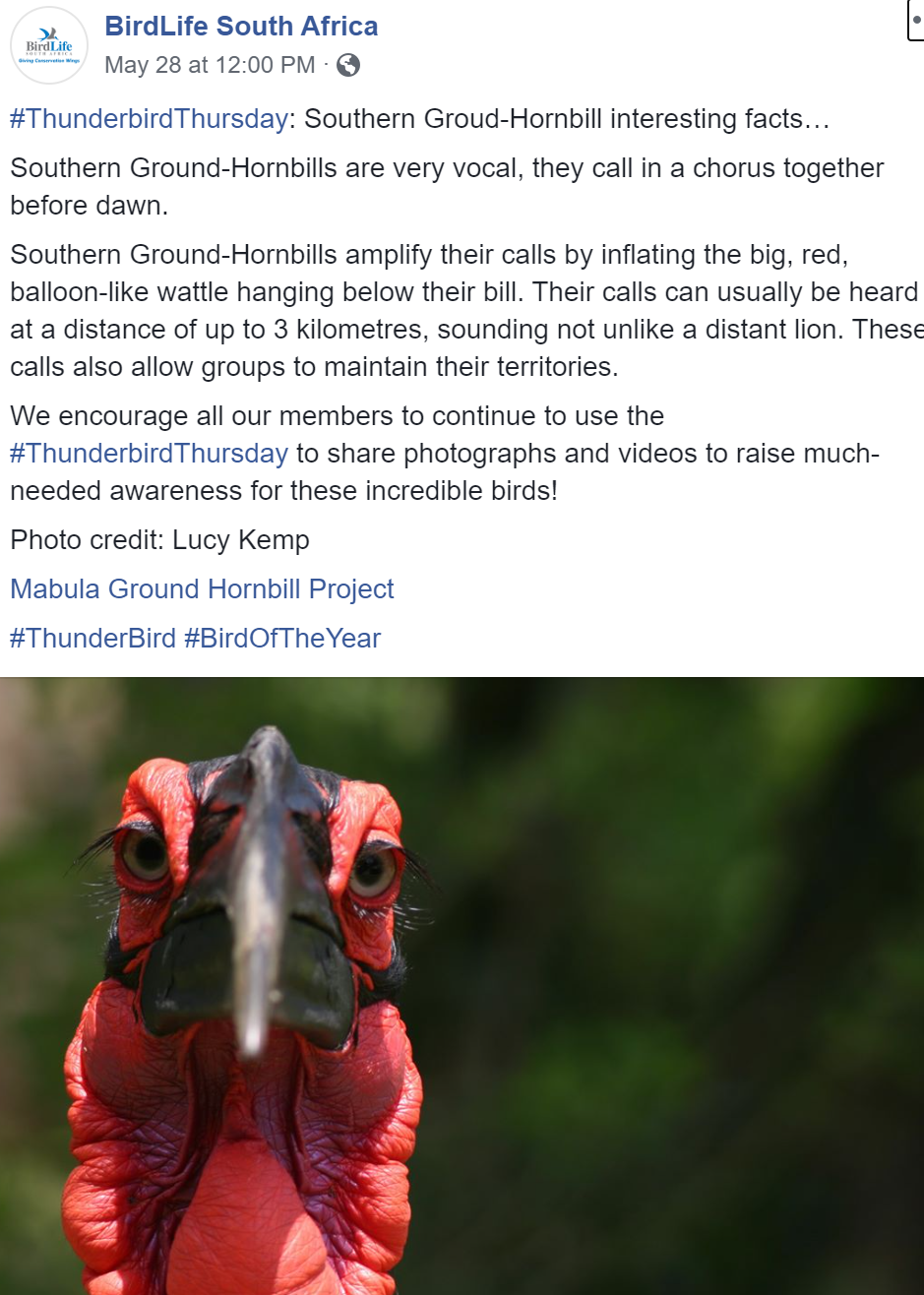 LOCKDOWN COLOURING FUN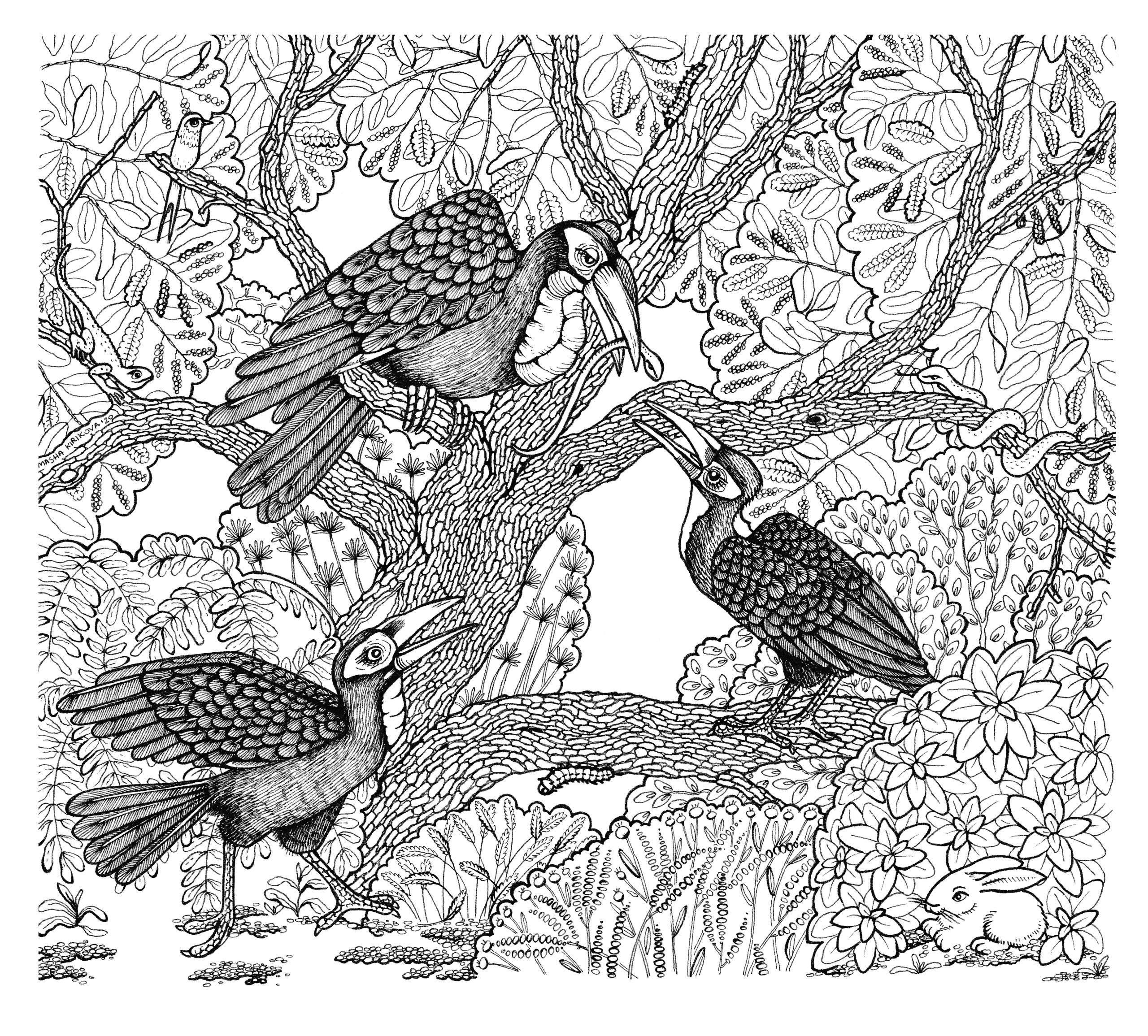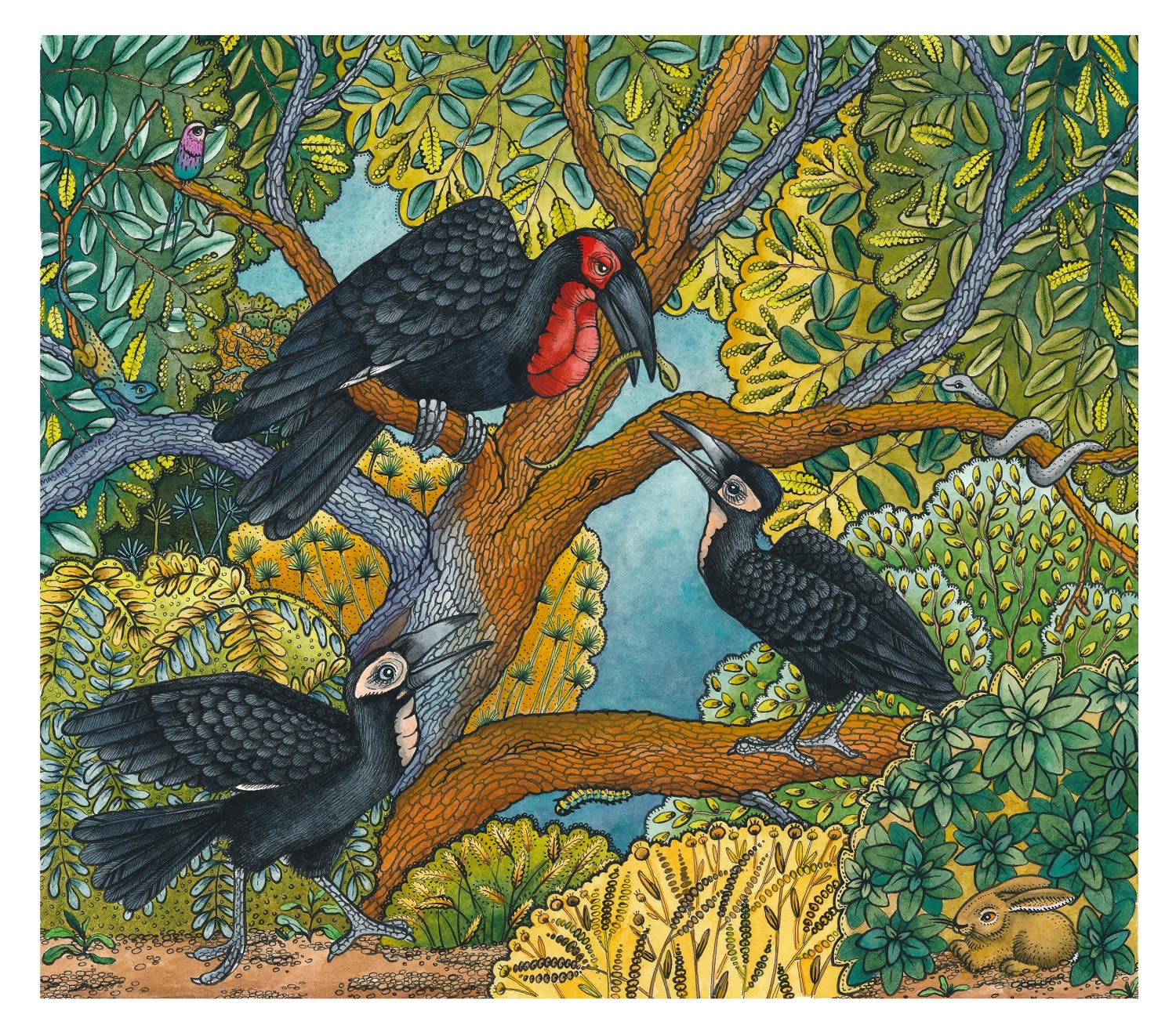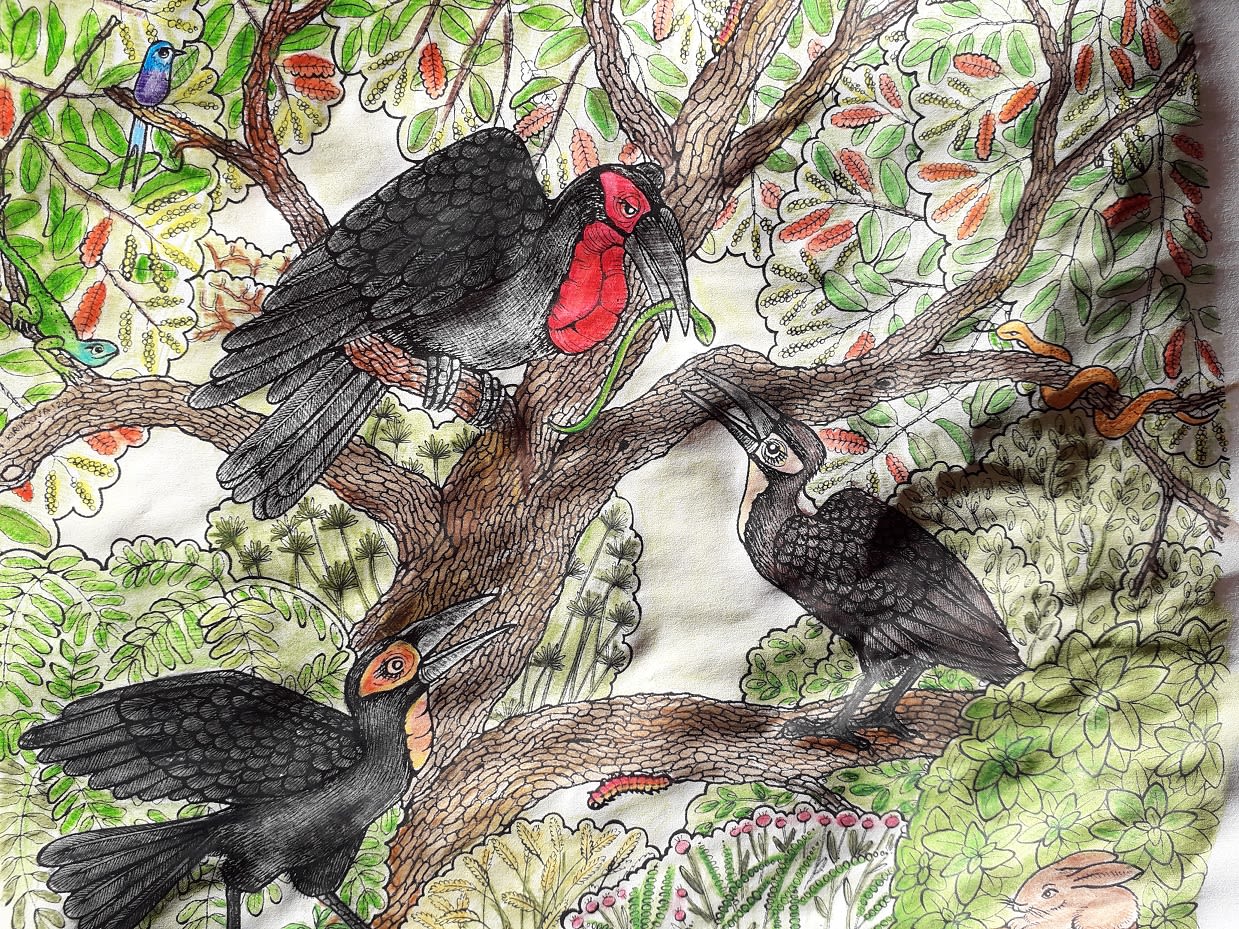 Moscow-based artist Masha Kirikova drew us this gorgeous page to share with the world as a delightful distraction during lockdown. See her other work at http://mashakirikova.daportfolio.com/about/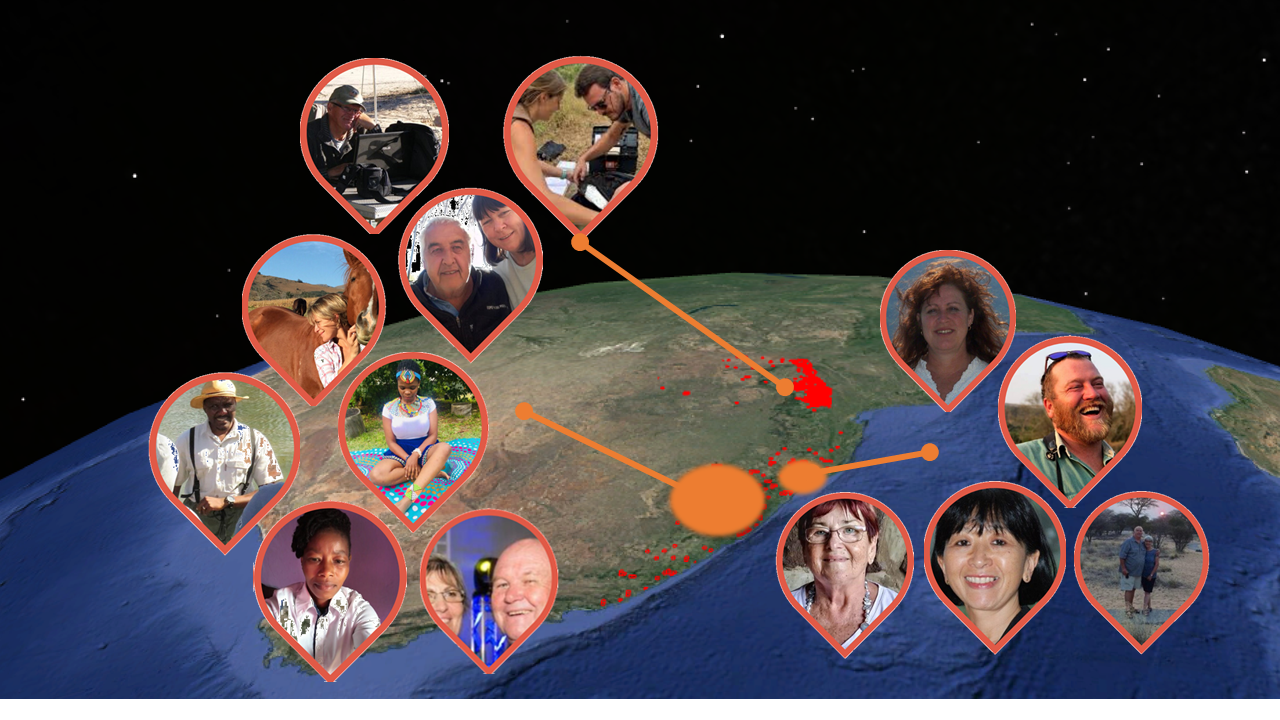 THEY ARE THE CHAMPIONS
Our Champion whatsapp reporting groups are growing, with 13 groups, both private and corporate, up, running and producing over 2 500 sightings a month. We are striving for 100% cover of the existing range and have another five Champions coming online this month. If you spot a gap in the map above, and feel you could rustle up a group of people who care, and will regularly share sightings, then please get in touch with us. For more information on the Champion programme please click here. Below, we share some of the gorgeous and valuable records that we have received.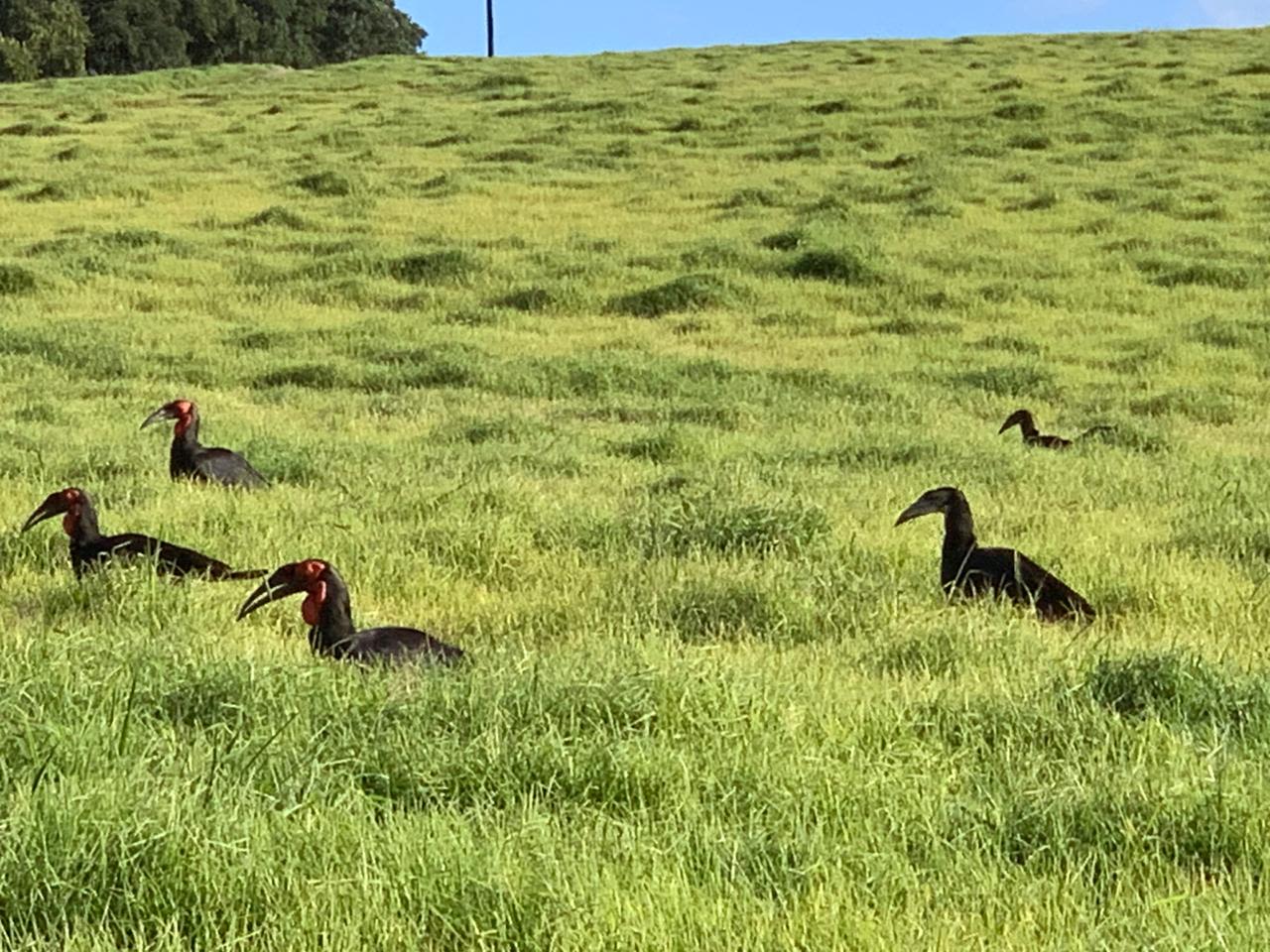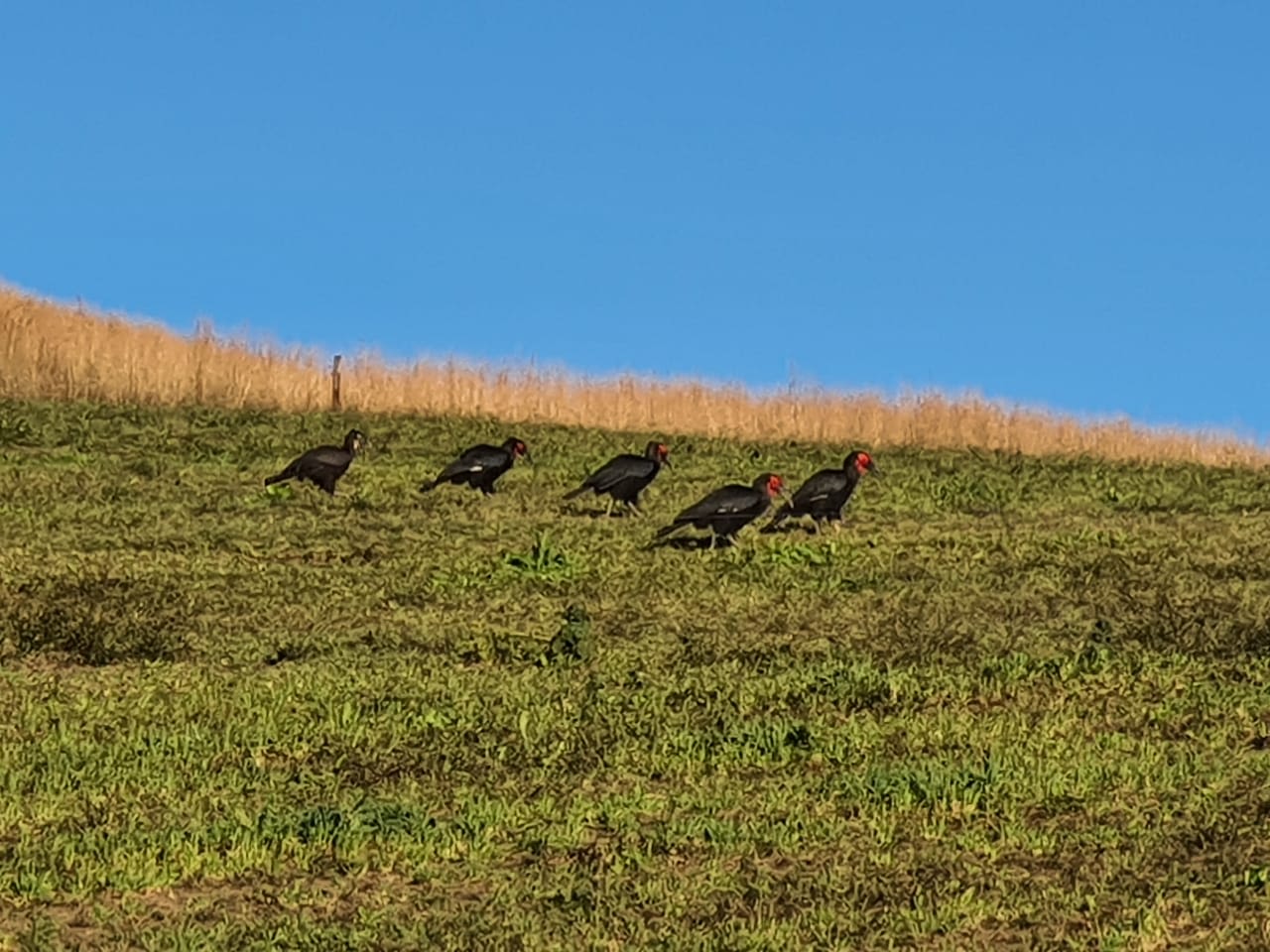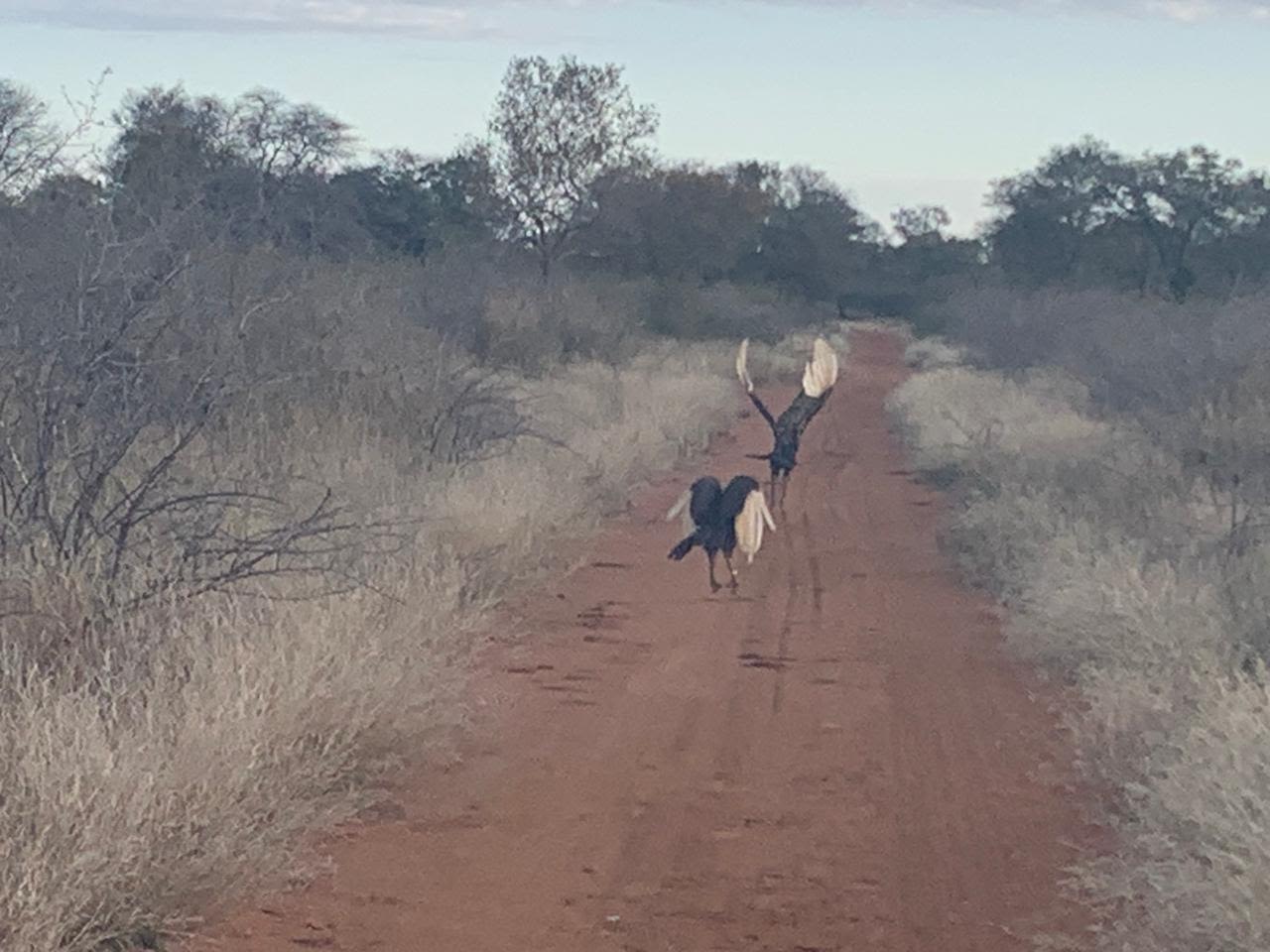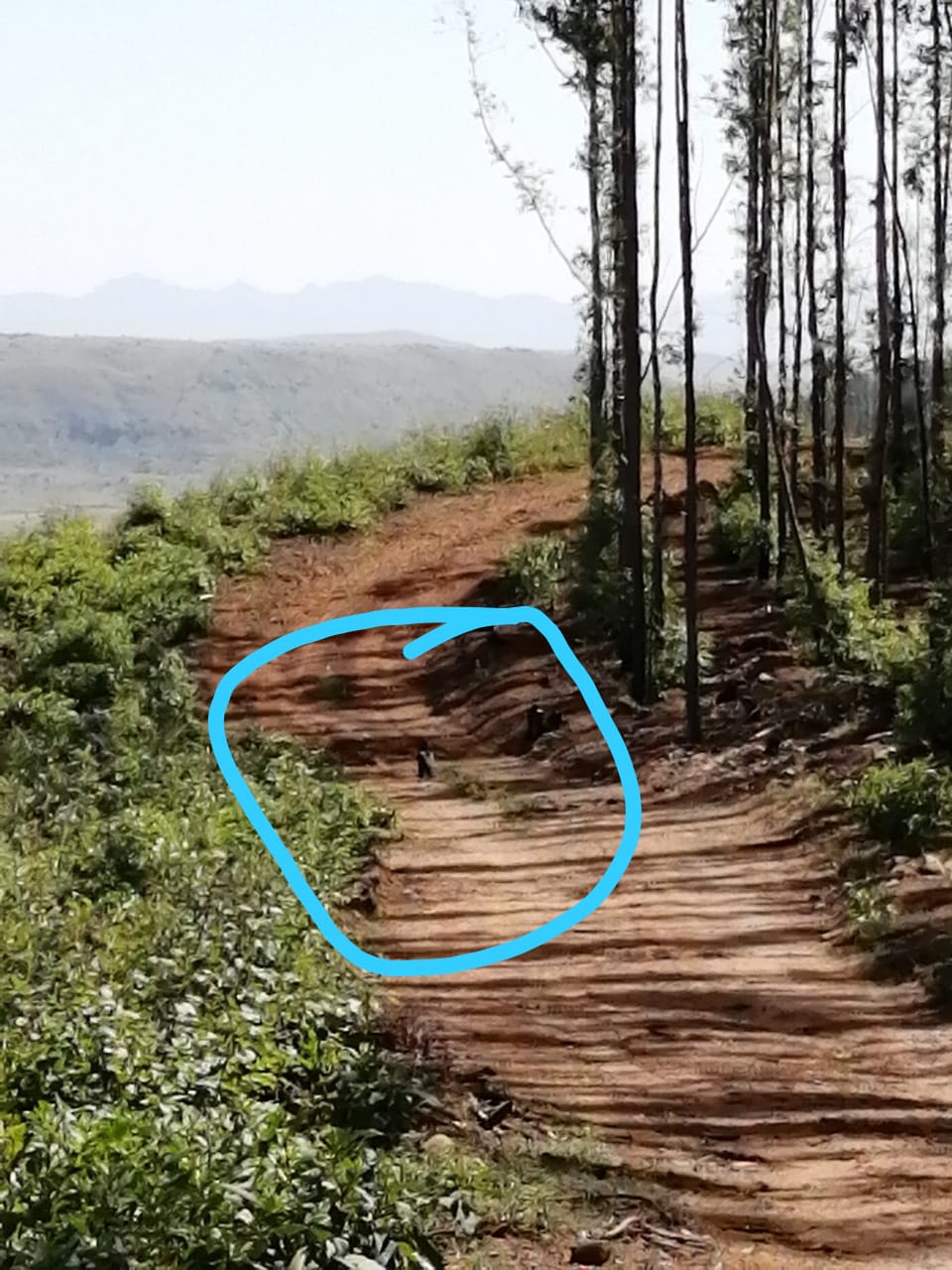 COLLABORATION IS KING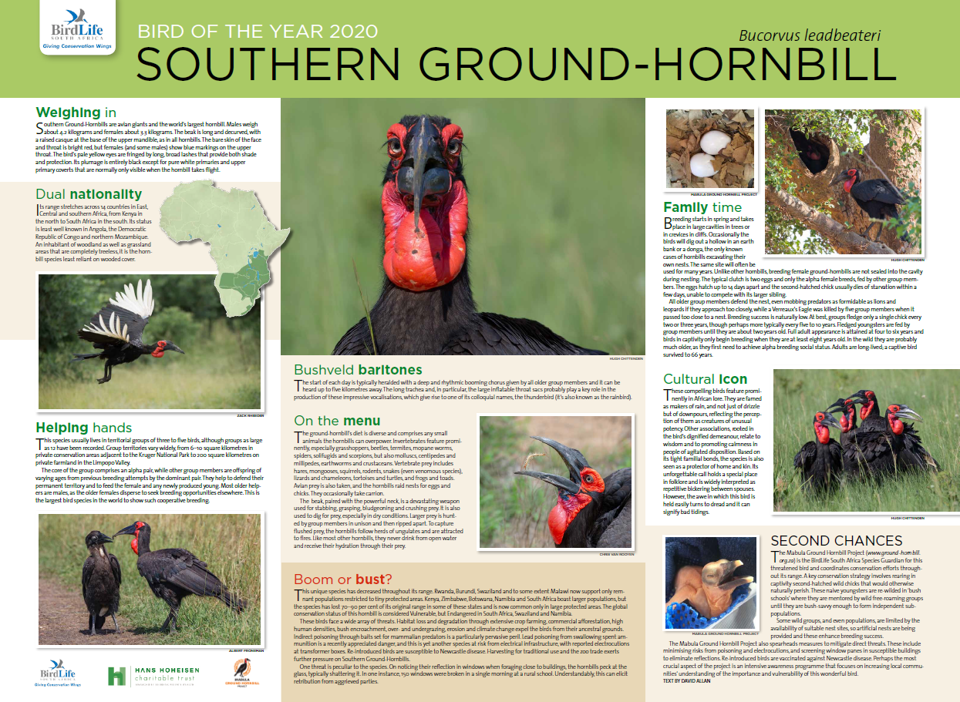 This gorgeous poster is now available thanks to BirdLife South Africa and the Hans Hoheisen Charitable Trust. Our job post-lockdown is to get this beautifully compiled poster out, as far and wide as possible.
doing our best to keep the wolf from the door
MABULA COMMUNITY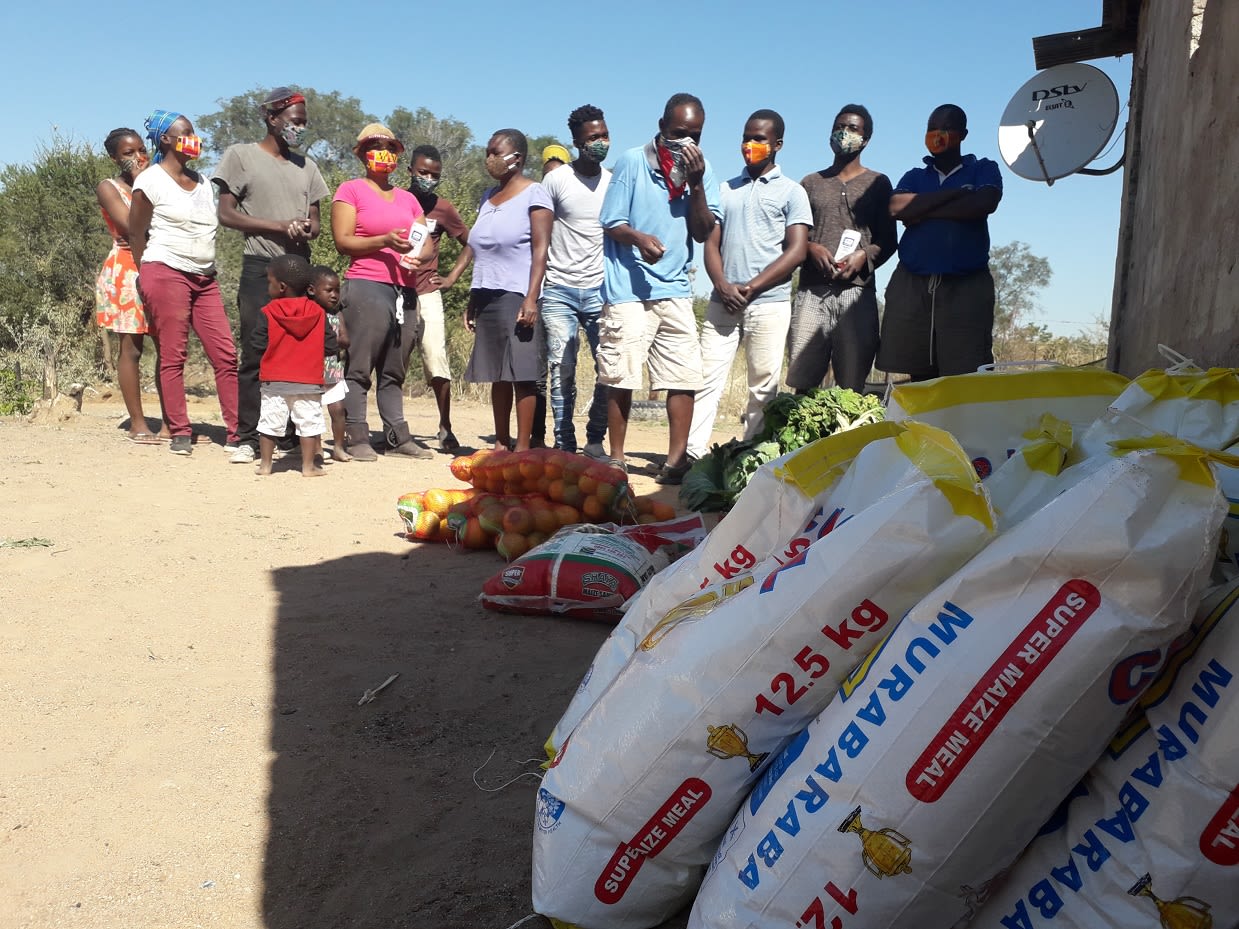 We took up the #walking4hope challenge and, Lucy, together with Wendy Howard, walked 150 km over 10 days, to raise enough funds for buying our closest community two months of basic groceries.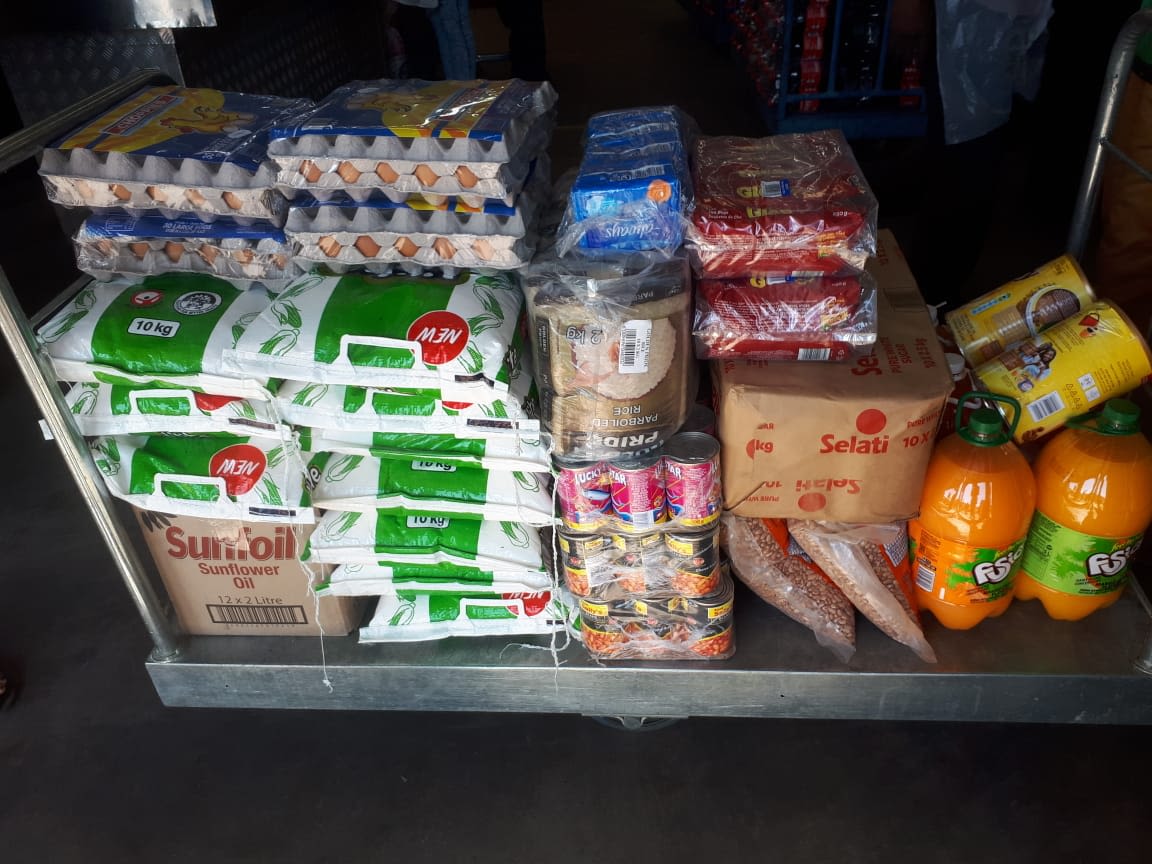 Normally they make a living selling crafts and firewood but the lack of any trade due to lock down left them high and dry. They have become our friends over the years, and helped us develop our craft development initiative, and so it has been great to be able to help them.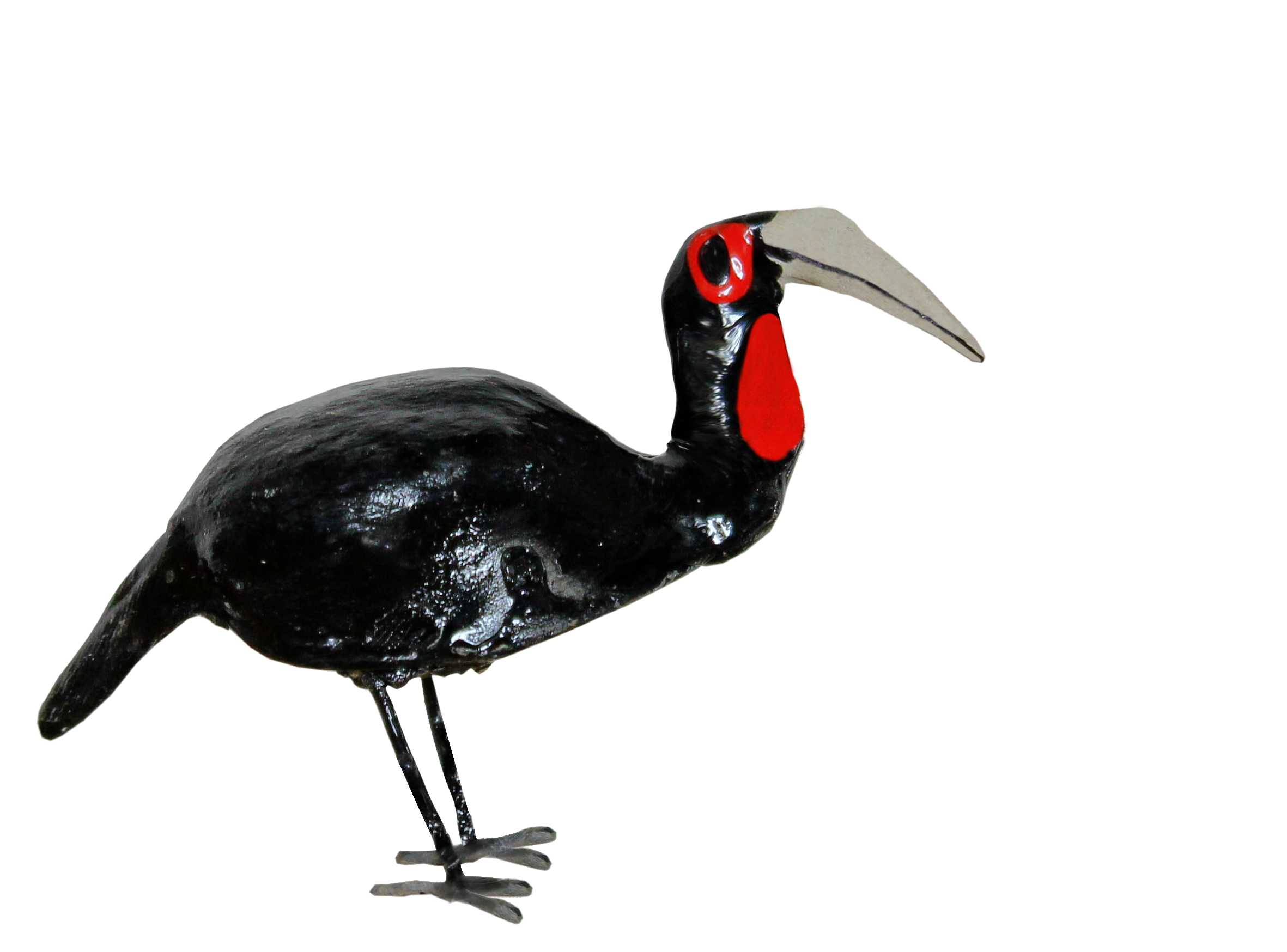 meet the team - our latest :)
MAPULA MOKWELE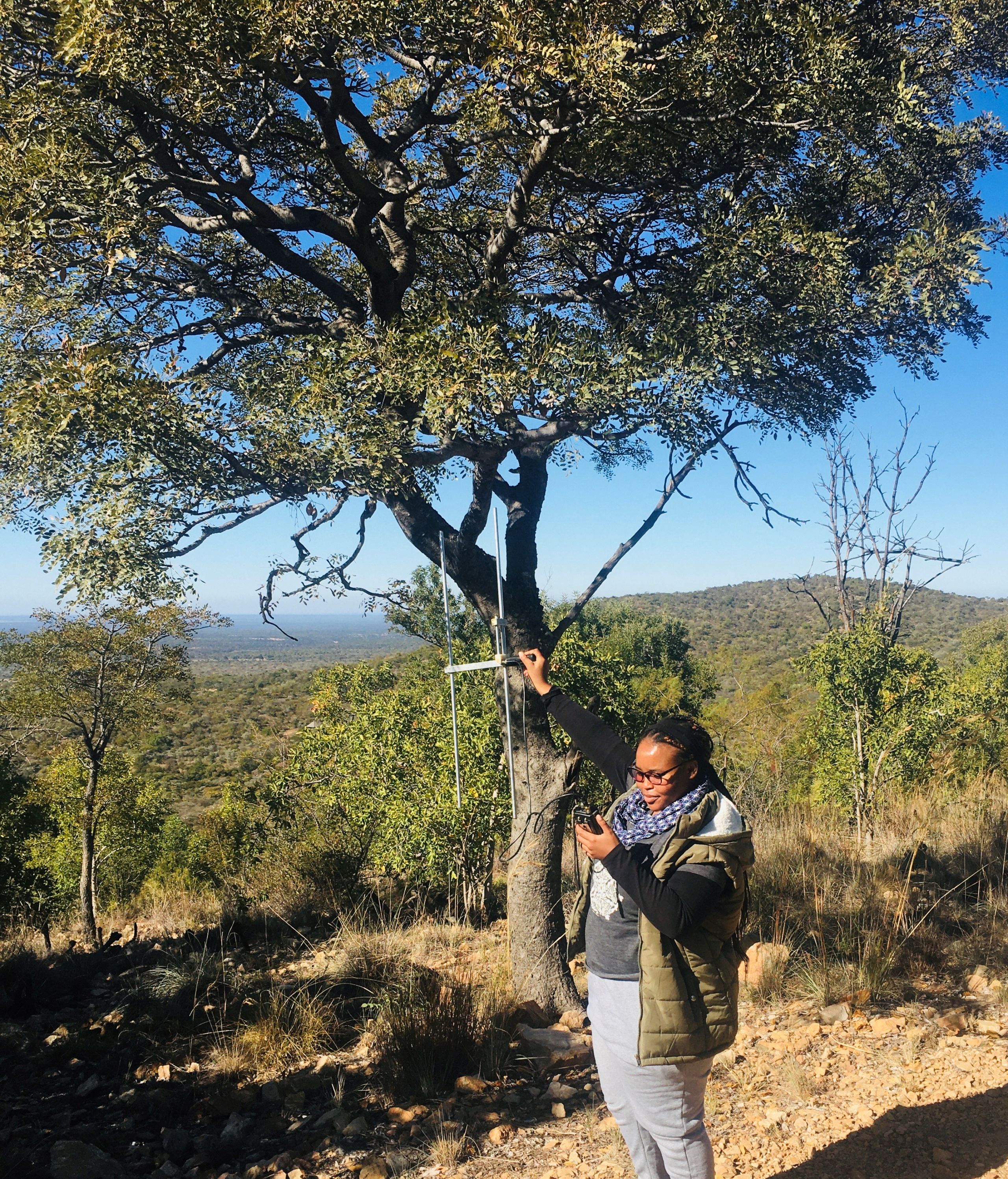 Late Sunday afternoons, watching nature documentaries with my dad at a young age, shaped and made me the environmental ambassador I am today. Coming from the township of Mankweng just outside Polokwane in Limpopo Province, being a community that is dominated by farming, there was not much interest in the environment besides getting wild fruits by the community, even though the area had a nature reserve and was a few kilometres drive to the majestic mountains of Magoesbaskloof.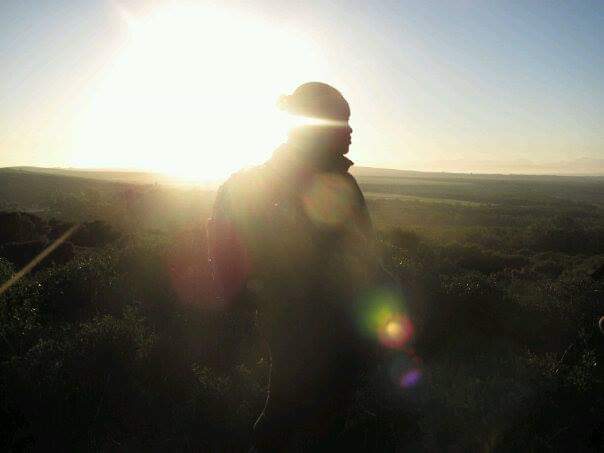 Since high school I knew which career path I was going to take, and it was defiantly the environmental route. With my family's support, seeing that I had passion for nature that is unbreakable, I was able to study Nature Conservation at Tshwane University of Technology and even studied further post graduation, still in Nature Conservation.
I have worked extensively since 2010 in different departments within the environmental sector, both private and governmental. When it comes to my work I have no boundaries in terms of borders, I have worked in the sunny Limpopo Province to the wet and cold Western Cape Province and returned back to where my heart still lies, the ever sunny and full of culture – Limpopo Province.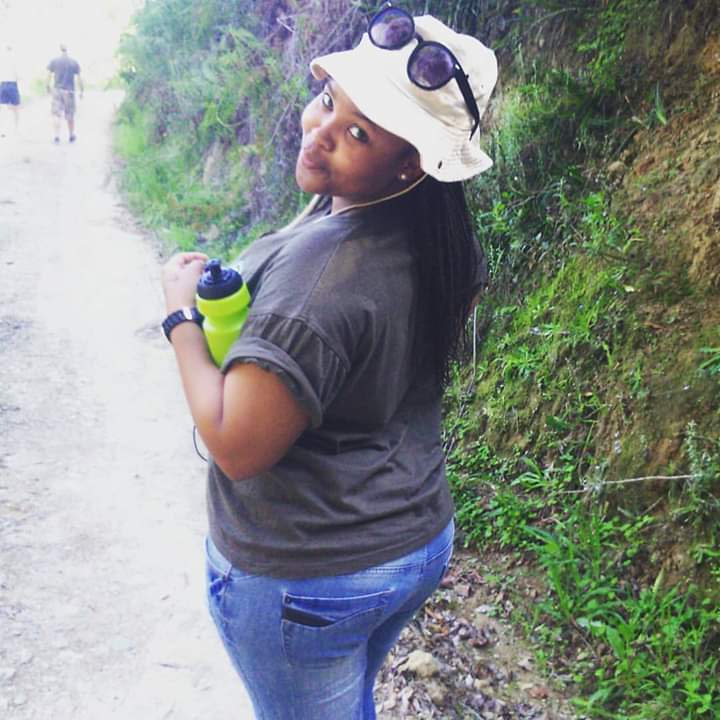 I engaged my passion by working with the management of protected areas; environmental education awareness; research, rescue, rehabilitation and release of iconic species; protected areas expansion working with landowners and communities; to administration in environmental legislation - and that doesn't even touch the surface of impact I want to have on the environmental sector.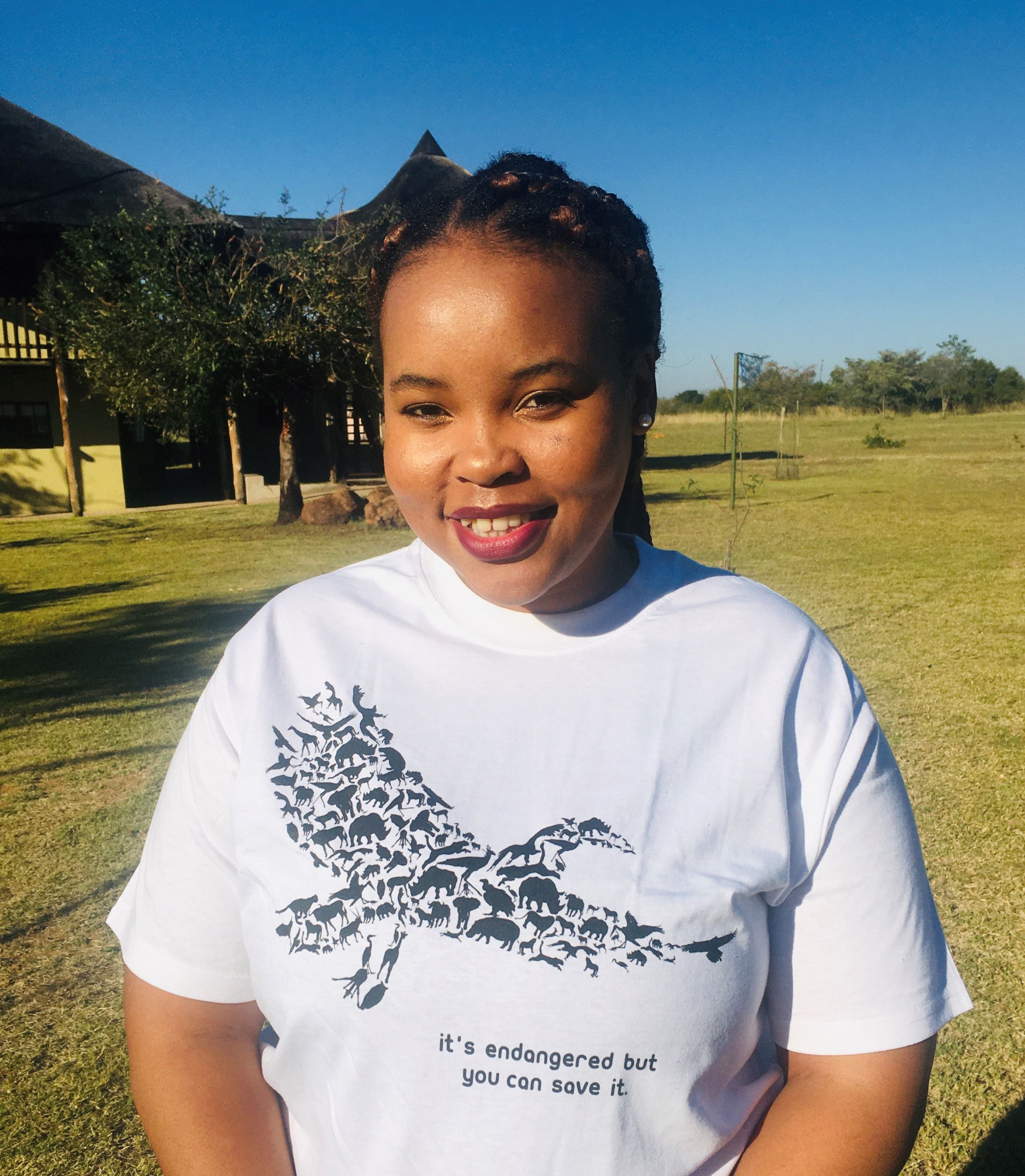 I joined the Mabula Ground Hornbill Project knowing that being a part of a team that is dedicated and passionate about saving this iconic species by researching, caring and engaging with different stakeholders, organisations, landowners and communities, that the conservation of the Southern Ground-Hornbill will be the saving of a whole ecological system.
"I don't want to protect the environment; I want to create a world where the environment doesn't need protecting ~ Unknown"